We spend a lot of time in our kitchen and we find that having great tools to work with makes the cooking experience more pleasurable. These 25 great gift ideas for foodies and home cooks won't disappoint and are sure not to be re-gifted. Whether you are buying for someone new to cooking just starting out in the kitchen or a seasoned pro, these are great ideas for everyone.
# 1 The Baker's dusting wand.
This is an amazing product. No more messy dusting with a sieve. When we found this we were as amazed that this product hasn't been around longer. whether you are dusting cakes or cookies with powdered sugar or cocoa this makes it so easy. The handle allows you to be much more focused on the area you are trying to dust without a lot of spillover everywhere else. It also works great for dusting cinnamon or cocoa onto lattes and cappuccinos. It is made by Oxo, which makes quality kitchen products. It would be a great stocking stuffer or tie it on with your bow when you are gift wrapping. This is another of our great gift ideas for your favourite baker.
# 2 The Angry mama microwave steam cleaner
This is not only practical but also fun. It makes cleaning the microwave easy and fun at the same time. This is a great gift idea for anyone. This cool microwave cleaner comes in different colours. You simply add water and vinegar to her reservoir and pop her in the microwave and watch her blow off steam. After she is done, you just wipe your microwave.
#3 Pour Over Coffee dripper
This pour-over coffee dripper is a step above most. We have tried a few different brands and have found this one the most user-friendly. It is made of stainless steel and has a re-useable filter. No more paper filters folding over! It comes apart and can be used in a carafe or with the base on over a cup. It also comes with a cleaning brush, which is a nice bonus. Whenever we travel, we always take one of these with us. We like a specific type of coffee and taking this along allows us to enjoy our chosen brand, no matter where we are. No paper filters are needed, so it is definitely environmentally responsible. This is perfect to take on a camping trip. Just another one of our great gift ideas for the foodie or coffee lover in your life. along on a camping trip.
#4 Pancake Batter Mixer
This is handy for anyone who likes to make crepes or pancakes. The bottle is squeezable and gives you total control over pouring your pancakes. This makes it easy to make fun shapes for kids, such as hearts on valentines days or Christmas tres or even happy faces. The easy-to-fill bottle has a blender ball in it which makes mixing the batter a snap. Just add your ingredients, drop in the blender ball and put on the lid, and shake. It is easy to clean as well, add water and a bit of soap and give it a good shake and rinse it out and let air dry. It has a nice wide opening, so adding ingredients is easy and the base doubles as a stand to keep it stable. Just another of our great gift ideas for those kitchen dwellers.
#5 Oxo Good Grips Cookie Scoop set.
This is not a new product but this deserved to be on the list of great gift ideas. We have had these in our kitchen for years and they are indispensable when it comes to making cookies. The scoops come in three sizes. We use the small size the most. You can almost guarantee consistently having the same size cookies when you are using these scoops. If you are making cookies to give or sell, the appearance of similar-sized cookies just bumps up the appearance of your cookies. They are easy to use and wash up well in the dishwasher. We have used them also for small scoops of ice cream when decorating a dessert. This great set has three different sizes. We use ours all the time,
#6 Whisk Wiper – Whisk cleaner
Well. This one of our gift ideas may not impress those little ones who stand around waiting to lick the icing off of the whisk, but it sure keeps the mess down to a minimum. The cleaner slides over the whisk, removing all the batter or icing from the wires. The set of two fits most whisks, including the Kitchenaid tilt stand mixer.
#7 Gorilla Grip Adjustable Rolling Pin
This rolling pin has the added bonus of being adjustable. It allows you to roll your dough to your desired thickness. The rings that are used to change the size go on the end, which allows you the full use of the entire length of the rolling pin. The rings ensure that your dough is all at a consistent height, which is helpful when making pizza or cookies. We have had one of these for years and it is always appreciated in our kitchen.
#8 Strawberry Huller and Slicer.
If you have ever followed our recipes, you already know that we love strawberries. So this just had to make the great gift ideas list. The huller is great for removing stems and the core of the strawberry, leaving it nice and uniform. Perfect for stuffing with a cream cheese filling. The slicer guarantees nice uniform slices. The clean-cut slices just add that touch of class to your dessert recipes or atop of pancakes. both are safe to use and you don't have to worry about fidgeting with a knife.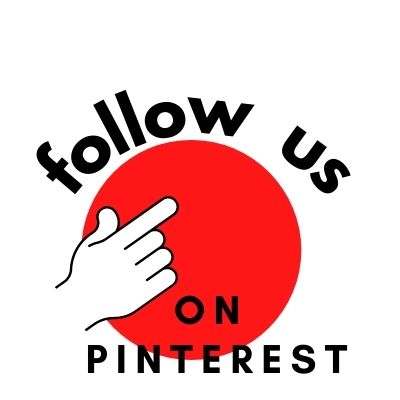 #9 Mason jar Measuring Cup set
This is such a cool idea. Who would have thought that measuring cups could look so pretty? Too pretty to hide away in the cupboard. They have a popular vintage mason jar look. They would fit into just about any kitchen. They are glazed ceramic and dishwasher safe. We think that these would be great gift ideas for a wedding shower, Mother's day, Christmas, or birthdays. It's stackable and washes up easily. So cute.
#10 Foldaway Cake pan
This unique foldaway cake pan has been a part of our kitchen for years. It is extremely versatile. You can adjust the sizes of cakes you are making and you can bake up to four cakes or loaves of bread at once. The slotted dividers make it easy to make a variation of sizes with just one pan. It comes apart for easy storage. If you are in a small space, this is the pan for you. It can be stored flat and replaces the need for multiple pans. It is a little on the pricey side, but when you consider it replaces the need for multiple pans, it's definitely worth the money.
#11 Onion Holder for Slicing
This is another great kitchen tool. It makes it easy to hold round fruits and vegetables on the cutting board. The wire prongs are just the right width apart to easily accommodate a large kitchen knife. When slicing with this the slices stay at a consistent thickness
#12 Salad Dressing Mixing Bottle
Another one of our great gift ideas items is the salad dressing mixing bottle. We have had a couple in our kitchen for years and there is usually one in use most days. There are recipes included for common dressings, but you can easily add your favourite ingredients and mix up your own dressing. We often use ours for our Hero-sized sandwich dressing and our homemade caesar dressings.
#13 Kitchen culinary Torch
This is a very cool gadget. I have had one for about a year and wouldn't be without one now. You can toast marshmallows, and brown meringues, melt cheese on dishes like Mac n cheese and french onion soup, or Brulee sugar. It is a must-have for those who love to cook.,
#14 Cuisinart Chopper
This handy kitchen accessory is well-used in our kitchen. We actually have three of them and we consider them a valuable asset. If you are teaching young children to cook, these are great for them to use to chop without the threat of cutting themselves, They are also nice to use with onions, as it reduces the tears.
#15 Silicone Lids
These silicone lids are another versatile kitchen product that made the list of gift ideas. They are handy to use when reheating to prevent splatter and also to keep things warm while preparing meals. The small size lid is perfect for keeping your cup of tea or coffee hot while you sip away at it. They come in many different colours and are a great gift option for anyone.
#16 Milk Frother
This kitchen gadget was added to my kitchen about a year ago. I use it a couple of times per week. I absolutely love it. I add frothed milk to a latter or even hot chocolate or make a small amount of whipped cream for a spiced cider. It is a valuable asset in any kitchen.
#17 Mini-Prep bowls
These little prep bowls are often used by professional chefs and are seen regularly in kitchen videos. Once we added a set to our kitchen, we never appreciated how invaluable they really are. Measuring all your ingredients and having them ready to use make the \cooking process much easier and smoother. These belong on Great gift ideas lists every year.
#18 Wood Cutting boards
This Bamboo cutting board set is not only beautiful but functional as well. Made of Bamboo and environmentally friendly. Use to cut on or serve on. They are so beautiful your food will always be Instagram-ready!