Buying gifts for bookworms can sometimes be a challenge. Buying a book may not be your first choice unless you know their favourite author or genre. There are some great gifts for people who love to read. These popular gifts will enhance their next reading experience. Check out these great gift ideas for people who love to read.
This website contains affiliate links. As an affiliate, I earn a small commission from qualifying purchases (at no cost to you).
GIFT IDEAS FOR PEOPLE WHO LOVE TO READ
Every book lover needs a place to rest their glasses. Why not make it whimsical?
These cute tea bags are individually wrapped and each one comes with a literary quote from around the world. Another of our great gifts for people who love to read.
The opening lines from some of the greatest literary works are on this mug. A great conversation starter. Can you guess which literary works each one is from?
The perfect sign to make sure you aren't disturbed mid-chapter. It's a great decorator piece too.
Every reading nook needs a comfy pillow! Why not make it a reminder of the love of reading for your favourite bookworm?
The perfect gift for any reader to sit their tea or coffee on while enjoying their favourite book. Made of tile with a sandstone finish. Includes a handy caddy for storage.
These great-looking bookends and heavy enough to hold big books and they look great on any bookshelf. No more books falling over. Available in numerous finishes.
Wrap yourself in cozy quotes from Sir Arthur Conan Doyle's Sherlock Holmes. (other books available)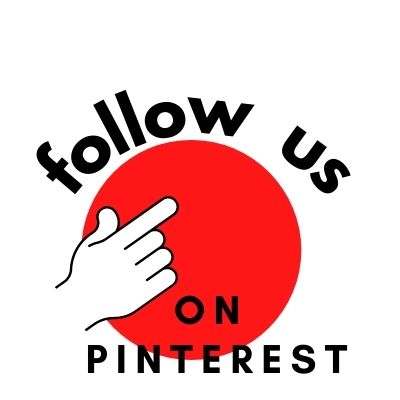 Let everyone know the passions of your favourite bookworm.
The new Kindle Oasis has wi-fi and cellular connectivity. very cool! It is a definite upgrade from the Kindle paperwhite
These are perfect wall decor for a reading nook, patio or in a book lover's garden.
This is one of our top picks for gift ideas for people who love to read. Customize the bookmark with a name, logo or favourite verse.
A perfect, rechargeable, lightweight clip-on book light. It can easily travel for easy reading all the time.
Funny but true for any book lover.
Never lose a book again. Avid book readers love to share their favourite books with others. Personalized labels are the perfect way to make sure that all your books in your book lover's library always come back home.
This is the perfect pillow to hold your favourite book. It converts to a travel pillow. A great addition to your carry-on when travelling.
Cuddle up with a favourite book is more than just a saying., This blanket has a cozy soft feel, and is perfect for reading time.
Let your book lover pick their favourites. Many categories and thousands of books to choose from. New releases come out all the time. No need to go to the bookstore, when you have a bookstore at your fingertips.
Reusable tote to take books to the local book club or reading club. Easy to store and holds several books at once.
Just like the book darts that were widely used decades ago, these will keep you from ever losing a favourite verse or line in a book. Perfect for students, lawyers and bible readers. 250 count metal book darts per tin.
TOU MIGHT ALSO LIKE
Perfect for ready in noisy places, like on the subway, in the airport or even in a restaurant. They are an easy way to bring relaxation and concentration for reading in loud spaces.
Find out some hilarious and scandalous stories of some of our favourite authors. Available in Kindle and Paperback.
The original Book Bone is a page weight that holds your book open when reading. It is particularly nice for the new book that tends to want to close. Keeps the book open without breaking the spine.
These conversation starter cards are literary-themed and perfect for some book club fun. They are a perfect ice breaker to get everyone ready for the book study.
Keep Track of your favourite books and details about each book. Pages have designated spots for titles, authors etc. It is an easy way to keep track of books you have borrowed or lent out.
make literary-themed cookies with this whimsical cookie cutter. A fun idea would be to make book-themed cookies for the reading club and pipe the name of the current book on the cookie.
Add old-world charm to any Christmas tree with an ornament that reminds you of your favourite books.
Make your custom library labels for your books. No ink required, Choose the text and make one of a kind embossed seals for your library of books.
This tissue holder is perfect for a reading nook or office. This tissue holder has a secret drawer in the bottom for storage.
Use as a nightlight or just for ambience, this folding book lamp has a maple base and can be folded open (360 degrees). It has a magnet as well if desired. It is a classic conversation piece for any book lover.
Get the farmhouse look with these beautifully styled books. The books are blank inside but have a simple yet stylish look.
Hide precious belongings and cash in this book safe, which can be easily placed on a bookshelf to blend in with the other books.
test your grammar with this witty grammage and language game, from the New York Times bestsellers list.
Let superman hold your books and add some whimsey with this hidden bookshelf. Available with Superman or Wonderwoman.
A fun challenging 1000 piece jigsaw puzzle that would look nice framed. It is also made of recycled paper.
Every book lover needs at least one collector's edition book. Frankenstein by Mary Shelley makes a great addition to any book lover's library.
This is one of the best additions to pour list of gift ideas for people who love to read. Get two new hardcover books every month along with a surprise in the box. There are different genres to choose from. It is a great way to give your book lover a little surprise every month.,
Anyone who is a book lover will like this curious-looking clutch bag. Many different book titles are available. Perfect to carry essentials when heading to the book club.
Any book lovers who are also Harry Potter fans will love this Harry Potter bookmark. It is cute and unique for sure.
Our list of gifts for people who love to read would not be complete without adding a p[piece of clothing. This cool hoodie lets everyone know you're a smart reader.
Set the mood with this book-scented candle, and get lost between the pages. Made of soy (vegan certified)
Made from the pages of old damaged books, these roses add a unique decor piece to your reading nook or library.
Add a touch of personalization to your jacket or purse with the "I'd rather be reading" zipper pull.
I hope you enjoyed our list of gift ideas for people who love to read. I know some of them will be wrapped up under my t Christmas tree this year. Happy Shopping!
This website contains affiliate links. As an affiliate, I earn a small commission from qualifying purchases (at no cost to you).