When crafting, having the right tools makes all the difference. whether you are a beginner crafter or running your own business, Cricut cutting machines can help you add those custom touches that put your creations above the rest. This buying guide for the best Cricut cutting machine for crafters will help you make the right choice for your lifestyle and crafting projects.
This website contains affiliate links. As an affiliate, I earn a small commission from qualifying purchases (at no cost to you).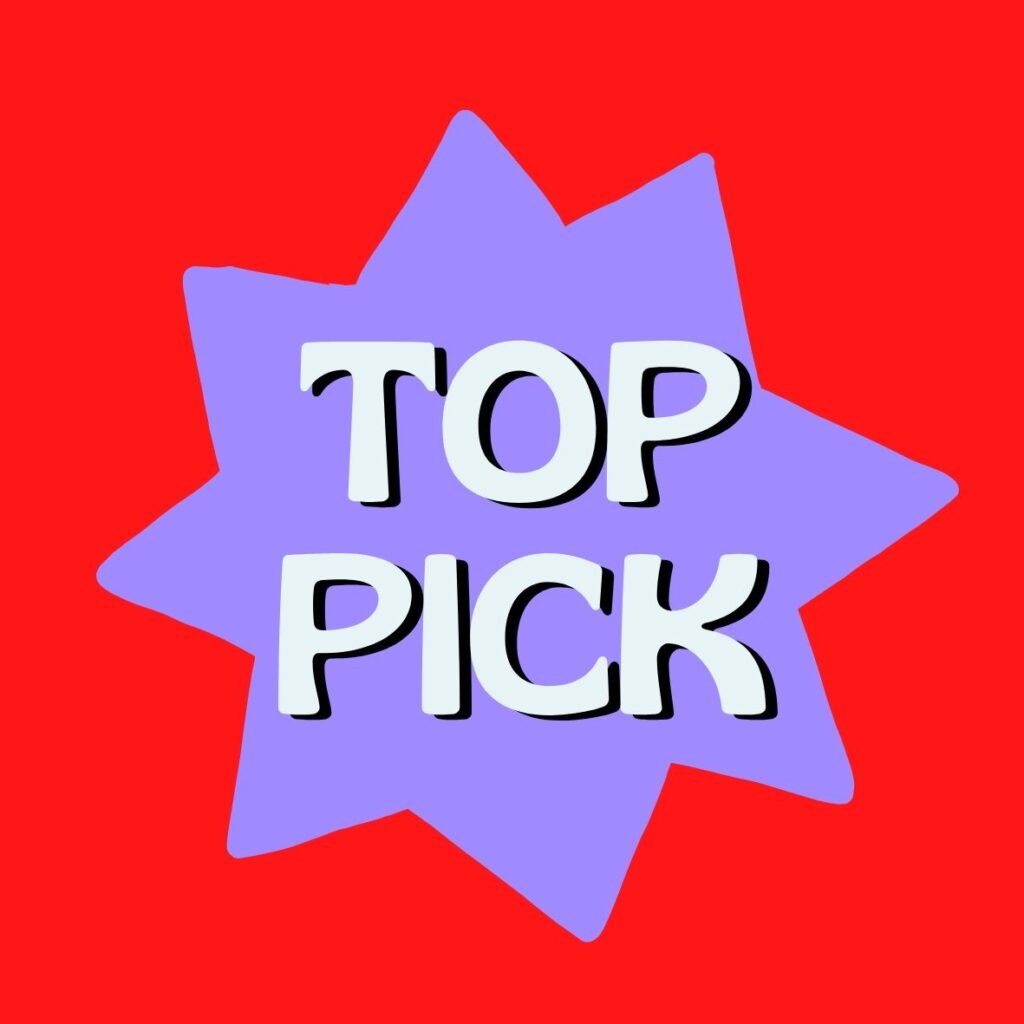 Our Top Pick – Cricut Bundle for Beginners
This Cricut bundle has all the tools and materials that every beginner and experienced crafter needs on their marvellous Cricut crafting journey.
When trying to decide which is the best Cricut cutting machine for you, it can be confusing. Every Cricut cutting machine seems to have different options and uses different materials. It is worth finding out as much as you can before you buy, in order to get the most for your money.
I have been a long-time Cricut user and fan. My first Cricut machine was the Cricut expression. I did love that machine and just recently donated it. It was limited in materials that you could use and was not digital. You had to purchase individual cartridges and could be time-consuming to make cuts. I used it for scrapbooking and card making. Even though I had moved on to the new and better Cricut cutting machines, any Cricut owner can tell you, that they are hard to part with.
What is a Cricut cutting machine?
A Cricut cutting machine is an electronic cutting machine, that cuts materials, such as cardstock, vinyl, stickers, iron-on products, fabrics, and more. Some Cricut cutting machines can also engrave, draw, write emboss and score. There are a few different models and sizes of machines and not all machines have the same capabilities.
Cricut cutting machines can be used to support or in conjunction with other crafts and hobbies. For example, making stencils for furniture painting, cutting leather for jewellery making, cutting fabric for sewing projects and quilting and engraving metal for jewellery making. Cricut is not just for cardstock and vinyl cutting anymore.
What other cutting machines are there on the market?
There are a couple of other cutting machines to choose from, the Silhouette America and the Brother ScanNcut cutting machine. I have never used either one of those, so I would recommend you read some other reviews on them if you are comparing machines.
A good place to read reviews is always Amazon. I find that they have a large number of reviews and are pretty straightforward and you have the ability to ask questions.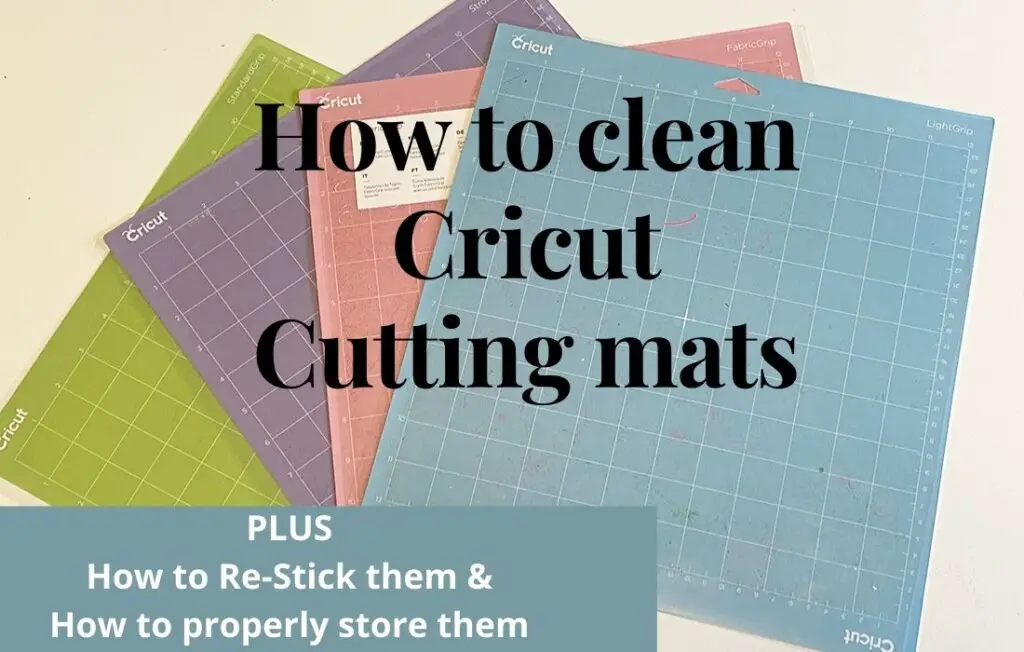 Learn easy tips and tricks on How to clean, re-stick and store your cutting mats.
Things to consider when buying athe best Cricut cutting machine for you.
The most important things to consider when choosing a Cricut cutting machine include
What is your budget?
Is this your only cutting machine or will/do you have multiple machines?
What type of crafts do you make or you plan on making in the future?
What do the different Cricut cutting machines do?
Are you a beginner or do you need commercial grade?
Will this purchase be for a long term use or will you possibly upgrade in the future?
Will you be using your cutting machine in conjunction with other types of crafting, such as sewing, painting etc?
What common things do all the Cricut cutting machines come with?
The current Cricut cutting machines available are the Cricut Maker 3, Cricut Maker, Cricut Explore 3, Cricut Explore Air 2 and the Cricut Joy.
The Cricut Personal, Create, Expression, Expression 2, Mini, Cake, Cake Mini, and Imagine are all legacy cutting machines and are no longer available. All of these machines are not supported by Cricut design space.
All of the current Cricut cutting machines being sold have Bluetooth connectivity as well as USB connection. (except Joy, which is bluetooth only)
The current Cricut cutting machines use Cricut Design Space to create your designs. (Cricut Design space is a digital canvas where you make and can save all your custom designs)
Download the Cricut App and use Cricut Design Space on your smartphone, tablet or desktop. (works with IOS, Android, PC and Mac).
Cricut Design Space is free to use.
Cricut Access is a paid subscription, with one month free access with a new machine purchase (for new users). Cricut access is a catalog of many designs that you can use with your cricut machine. Some designs, such as licenced designs, require a purchase to use the design. (members get a discount)
All machines come with a get started guide.
All machines require on line registration to use.
All current cutting machines can use Cricut markers, and pens.
Each machine comes with a few practice materials.
All machines come with basic tools to get started. (tools and accessories vary by machine)
Pricing for Cricut Cutting machines.
This is at the top of the list, because your budget may dictate which machine you get.
The Cricut Maker 3 is the most expensive and currently sells for approximately 400$ USD or 600$ CDN (prices can vary by seller and promotional offers)
The Cricut Maker is next with a price of approximately 320$ USD or 420$ CDN (prices vary) Some sales can be found on these since the debut of the Maker 3.
The Cricut Explore 3 currently is available for approximately 300$ USD or 450$ CDN. (prices vary with promotions and sellers)
The Cricut Explore Air 2 is selling for approximately 200$ USD or 295$ CDN. Some bargains can be found with the rollout of the new Cricut Explore 3.
The Cricut Joy (compact) is available for approximately 150$ USD and 180$ CDN.
A look at the individual Cricut machines
The Cricut maker 3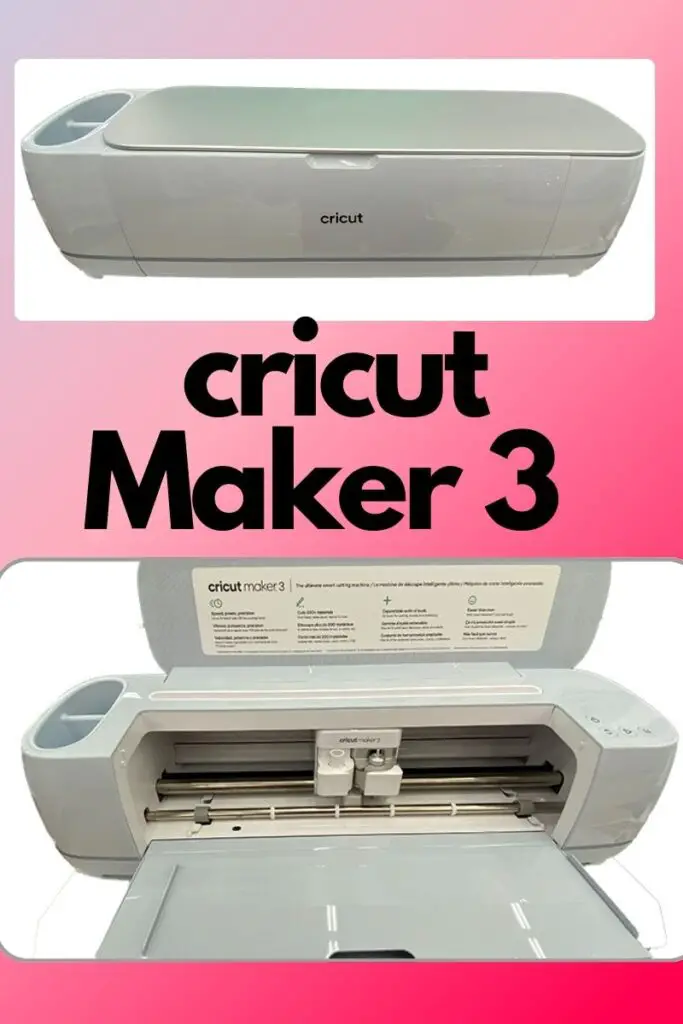 The Cricut maker 3 was released in June 2021 into retail stores. The Cricut maker 3 does everything the Cricut maker does, plus a few new additional features and upgrades. YAY!
Check out our comparison list of common materials used and which machines are compatible HERE
The Cricut Maker 3 – quick reference list
cuts over 300 materials.
has a material width of 13 inches
has a total cut length of 12 feet
compatible with Smart products ( smart vinyl and smart cardstock)
commercial grade performance
13 compatible tools that can be used
has the circut adaptive tool system
3 amp power adapter – allows for faster cutting as well as cutting smart materials without a mat.
All cutting and writing tools used on the maker are compatible with the Maker 3.
cuts 2X faster than the maker
cuts 300+ materials
Cricut has a roll holder, available for the Maker 3. (not compatible to the Maker)
10 times the power (big upgrade)
The maker 3 cuts at a faster speed than the Maker and has the ability to cut smart vinyl or smart paper(sticker cardstock). Smart vinyl and smart paper are products that have a backing on them that allows you to cut without the use of a cutting mat (matless cutting)
The Cricut Maker 3, allows for cutting up to 12 inches wide and 12 feet in length using the Smart products. The Cricut maker 3 has a roll holder for smart vinyl up to 75 feet long. The Maker 3 is perfect for making wall decals, large signs and even using the smart heat transfer vinyl on blankets and bedding. No more piecing your projects together, with the maker 3. You can have one beautiful long-cut project, providing a seamless, professional look.
The Cricut Maker 3 is branded by Cricut as commercial-grade quality.
List of tools for the Cricut Maker 3
(These tools are. compatible with the Maker as well)
---
Money-Saving Tip
Just purchase a Quick Swap Housing set and then purchase the tips without the housing. No Need to buy multiple housings.
The newest Cricut Explore is the Cricut Explore 3.
The Cricut Explore 3 has the same abilities as the Cricut Air Explore 2 and a couple of new and exciting additions.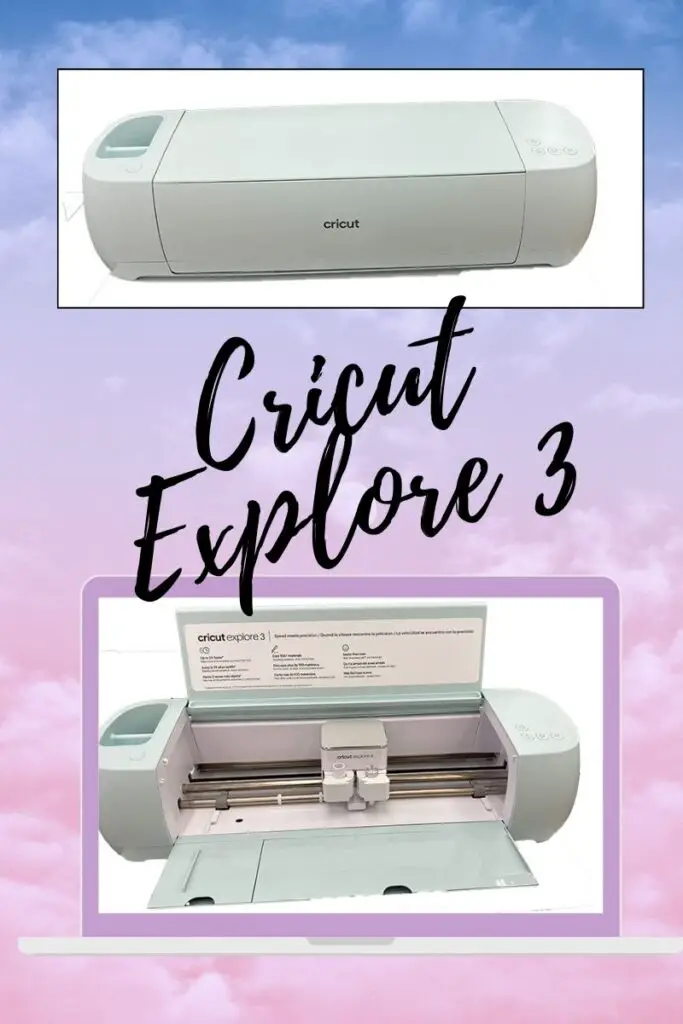 Like the Maker 3, the Cricut Explore 3 has the ability to cut matless using new Smart materials. The smart vinyl and Smart cardstock (sticker paper) have a backing on them that allows cutting without a mat.
The Explore 3 also has a roll holder available and will hold a roll of smart material up to 75 feet in length.
The Cricut Explore 3 Quick Reference List
The Explore 3 has the ability to cut Smart vinyl and smart cardstock ( smart materials) – matless cutting
Cuts up to 12 feet in length ( smart materials matless cutting)
available roll holder for smart materials
cuts 100+ materials
2x faster that the Cricut air Explore 2
10 times the power (super upgrade)
Cricut Explore 3 compatible tools
(Tools also compatible in the Air Explore 2)
---
The Cricut Maker is another great Cricut cutting machine.
You have already likely looked at the Cricut Maker 3 details, so I won't repeat the characteristics, but I will mention the differences in the two models.
The Cricut maker has all the same 13 compatible tools as the maker 3 and cuts over 300+materials.
The maker does not cut Smart materials and does not offer matless cutting.
The maker has a maximum mat size of 24 inches long and the Maker 3 can cut up to 12 feet in length with the smart materials.
If cutting speed is important to you. the maker 3 cuts 2X faster than the original Cricut maker (but the Cricut maker is not slow by any means)
Both the Cricut Maker and Maker 3 are classified as commercial-grade quality. Good for anyone running a home business.
The Cricut Maker does not have a roll holder option.
---
Cricut Air Explore 2
As I'm sure you have already reviewed the Cricut Explore 3 characteristics, I will not repeat the list, but I will go over the differences.
The circuit Explore Air 2 has the same 6 compatible tools ( same as the Cricut Explore 3)
The Cricut Explore Air 2 cuts 100+ materials (like the Explore 3- except smart materials.)
The Cricut Explore Air 2 does not cut smart materials. Matless cutting is not available with the Air Explore 2.
The Explore 3 can cut up to 12 feet in length (using smart materials) and the Cricut Explore Air 2 has a maximum mat length of 24 inches.
If speed is something that is an important consideration for you, the Cricut Explore 3 cuts 2x faster than the Explore Air 2.
The explore Air 2 does not have a roll holder variable. A roll holder holds smart materials for continued straight cutting. The roll holder mounts onto the machine and is designed for the Maker 3 and Explore 3.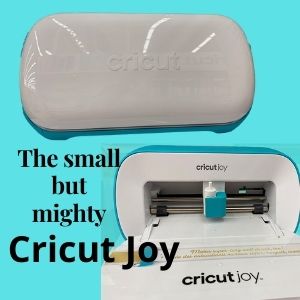 The Cricut Joy is really not a comparable machine with the Explore or Maker machines, but it is a fairly new machine, so I will include it in this post.
The Cricut Joy is a compact machine (weighs just under 4 pounds) Perfectly portable!
The Joy also cuts smart materials, with individual shapes being cut up to 4 feet long and repeated cuts up to 20 feet long.
Cricut Joy compatible tools
The Cricut Joy has 3 compatible tools:
The Cricut Joy has an available card mat, that allows you to slide a card into the mat and only cut the top layer of the card.
Cricut cards are available to use in the card mat, which makes card making a breeze.
Quick Comparison Chart for choosing the best Cricut cutting machine for you.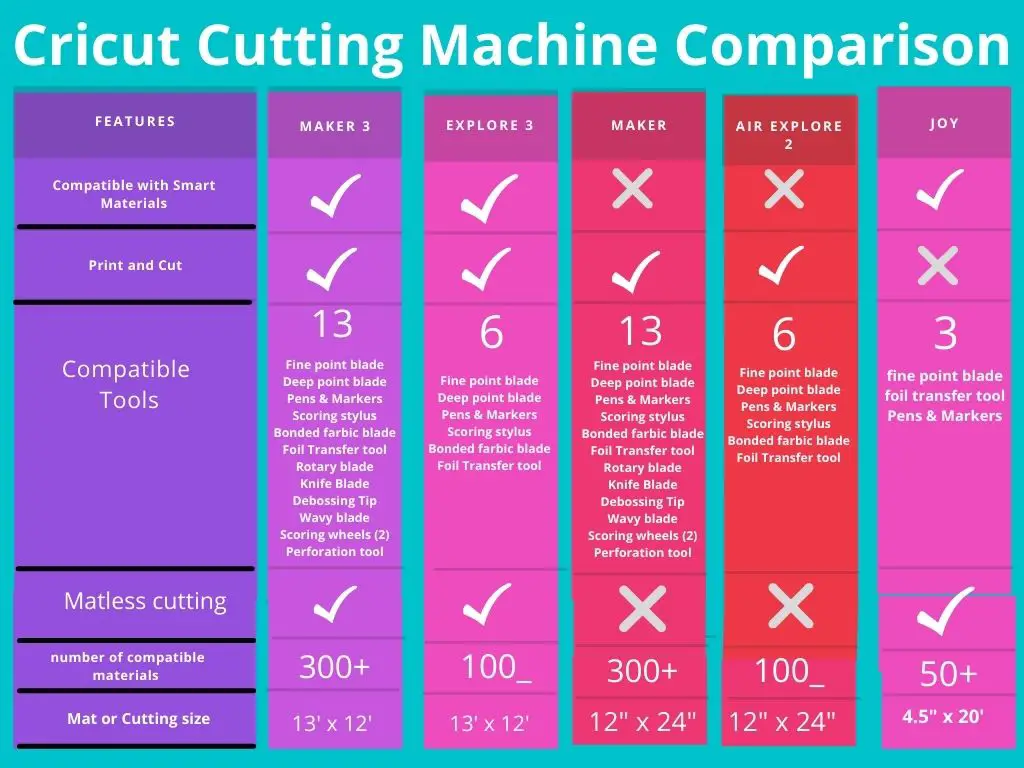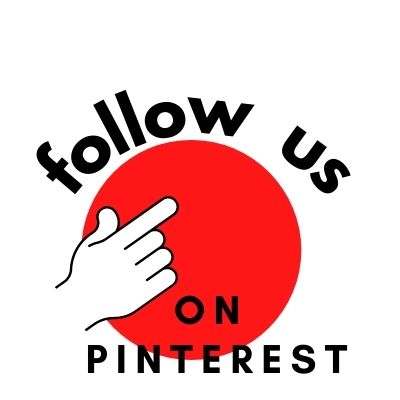 Commonly used materials and Machine Compatibility
This is a list of commonly used materials and machine compatibility for quick reference.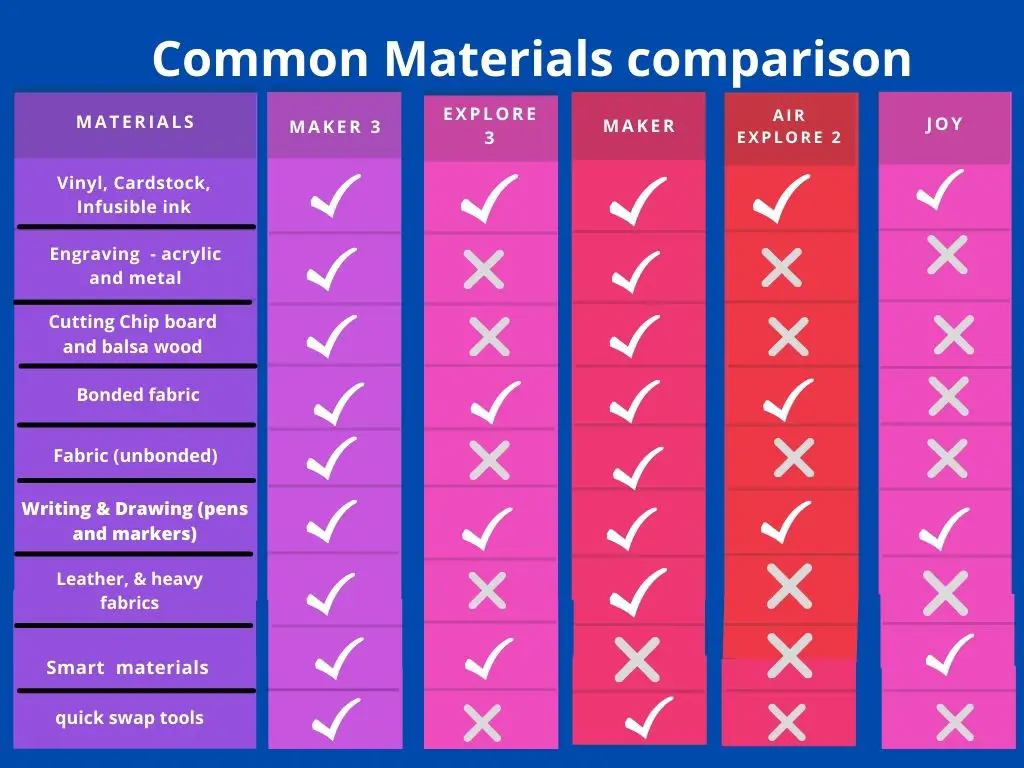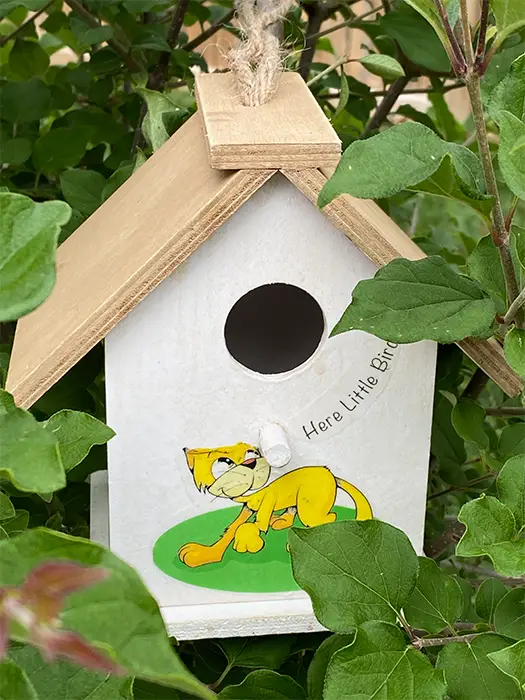 Frequently Asked Questions.
What is the best Cricut cutting machine for beginners?
All of the Cricut cutting machines are equally easy to learn and very beginner-friendly. Cricut has an extensive library of tutorials to teach you everything you need to know. It is more important to get a machine that has all the features you want to use.
Check out some of the Cricut tutorials on the Cricut Blog
How do I register my Cricut machine?
When you are completing the new machine set-up, you are automatically registered. It is an easy process.
What tools do I need when I am using a Cricut Cutting machine?
These are a few tools that are important to have
One of the best ways to get the tools you need is to buy a bundle that includes them, such as our top pick.
What kind of computer do I need for cricut cutting machine?
Cricut cutting machines can be used on both Mac and PC. Check the specification on the. Cricut you choose and compare it with your computer's capabilities. Cricut is also compatible with Android and IOS, so you can use your tablet or smartphone.
For the full list of system requirements from Cricut – click HERE
Cricut Design Space is not supported by Chromebooks or Linux.
Did you know what the current Cricut cutting machines have a device slot to hold your phone or tablet while you are cutting? How handy is that?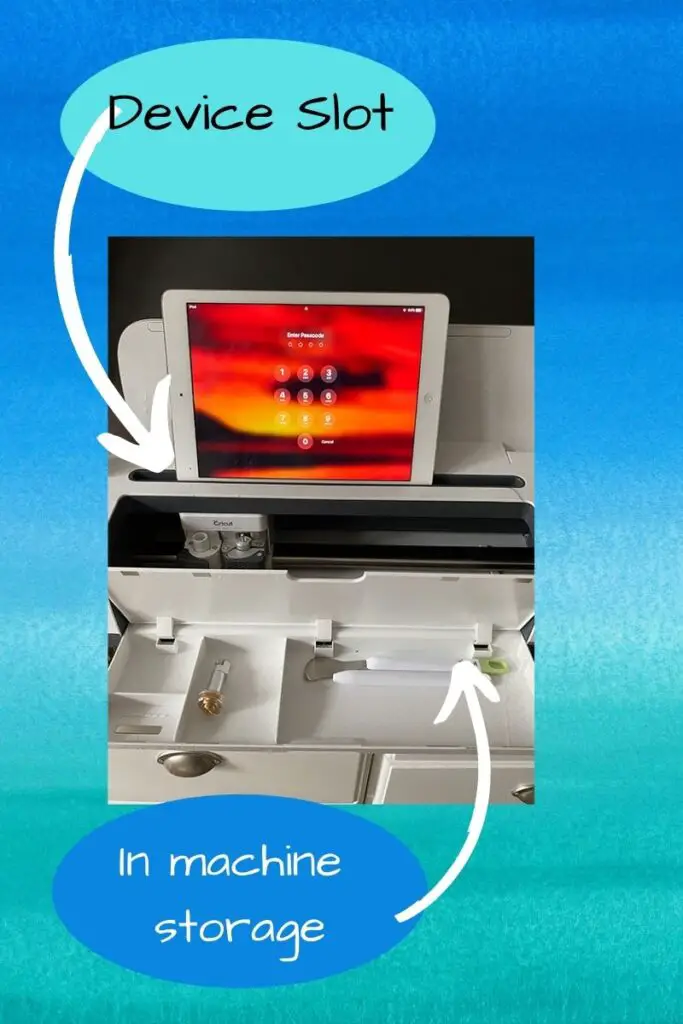 Do I need a printer to use with a Cricut?
The Joy does not have a print and cut option so definitely not with the Joy.
For the Makers and the Air ERxplore 2, and Explore 3, you only need a printer if you are making print and cut projects, such as stickers, waterslide paper decals (these are awesome) or printable iron-on.
How long do Cricut blades last?
Cricut cutting tools can last longer than you think. Keeping them clean and removing any adhesive from the blades will help them last longer. Proper storage keeps your blades and tools from getting damaged.
A quick and easy way to clean your blades is to make a tin foil ball and poke the blade into the foil about 30 – 40 times. Some people say that this sharpens them and some people say it just cleans the blade. Either way, it works. I have been using the same fine tip blade for over 1.5 years and I am cutting with it about 3-4 days per week.
Can I use my old cartridges in the new Cricut machines?
No. But, you can link your old cartridges to your account in Cricut Design Space. You can only link a cartridge once, so beware if you are buying used ones and disclose that to anyone you are giving or selling your old cartridges to.
Do I need a paid subscription to Cricut Access to use my Cricut cutting machine?
No, you don't, is the short answer. Cricut design space is free and Cricut access is a huge library of projects, images, designs you can use, including fonts.
I recommend that you take advantage of the free month subscription (if you are a new member) and check it out. You don't have to take the free month right away when you register.
When you take the free month, have a really good look at what's available and see if it is right for you. Try out some of the projects and then make your decision. You can also sign up anytime if you are uncertain.
Not everything in Cricut Access is free. There are licenced products, such as some Disney or star wars projects that require an extra fee. With an access membership, you are eligible for some discounts on licenced designs.
I do a lot of custom designs, and those are not available in Cricut access, so I use design software to create my own cut files or print and cut.
Can I upload other designs into Cricut Design Space from my computer?
Yes. compatible files for Cricut are SVG, PNG, JPEG, GIF, BMP and DXF
You can also create your own in Adobe Illustrator or Inkscape (or other design programs) and use those as well. Adobe Illustrator is a paid design program and Inkscape is free to download online.
A note about Inkscape. – Inkscape is a free opensource program and works on both PC and IOS. Personally, I find that it lags a bit on IOS and works better on PC, but I can certainly make designs and SVGs on both.
Buying Used Cricut Machines. What you need to know!
You might be tempted to buy older models but be advised that Cricut no longer supports Craft Room (older design program). An older model that used Cricut Craft room (not Cricut design space) will not be usable.
Make sure you can try it out or see it working to make sure that there are no performance issues with the machine.
---
Now Decide which is the best cricut cutting machine for you.
Use the two comparisons charts along with your budget and what type of p[projects you plan to make as well plans are for your machine (personal or commercial use) and choose the best Cricut cutting machine for you.
A note for Cricut beginners.
Cricut has very helpful online workshops for new Cricut users or anyone wanting a refresher. Choose the classes you want and register. There are always lots of classes available on a variety of topics
---
I hope that this has helped you make a decision on which Cricut cutting machine is best for you. As a longtime user of Cricut products, I am sure you will enjoy whichever you buy.
Thanks for visiting Baker Street Living and happy crafting!
This website contains affiliate links. As an affiliate, I earn a small commission from qualifying purchases (at no cost to you).