These traditional Shortbread cookies have been a traditional Christmas cookie for centuries. The earliest shortbread cookies date back to the 1200s but became the shortbread cookies we know and love today in the 16th century, when Mary, Queen of Scots had the recipe perfected.
Although shortbread cookies are made across the globe, the best are known to be from Scotland. The origins of these melt-in-your-mouth cookies can be traced back to Scotland of course with the first known printed recipe to exist until 1736.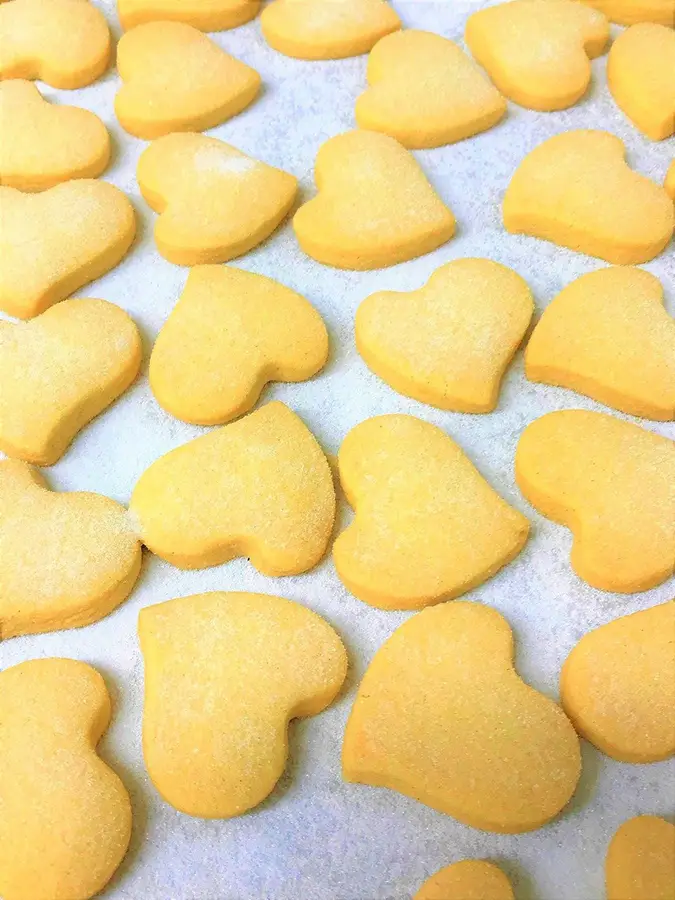 Traditional Shortbread cookies come in many shapes, but the triangular shape, known as "petticoat tails" and the rectangular shapes, known as "fingers" are the most popular. Can't you just picture a tin covered in a red tartan plaid full of Scottish traditional shortbread cookies?
This traditional shortbread cookies recipe contains a modest amount of butter, which is likely why it is so popular. That is what makes the cookie melt in your mouth. The cookie dough can be rolled and cut with cookie cutters, or baked in a shortbread pan, or square cake pans or even into thumbprint sized cookies. Shortbread cookies can be iced or left plain. The traditional shortbread cookies of Scotland were usually left bare or topped with a bit of citrus rind.
Jump to Recipe
Kitchen tools needed to make these traditional Shortbread cookies
rolling pin ( if cutting into shapes(
fork ( if making petticoat tails or fingers)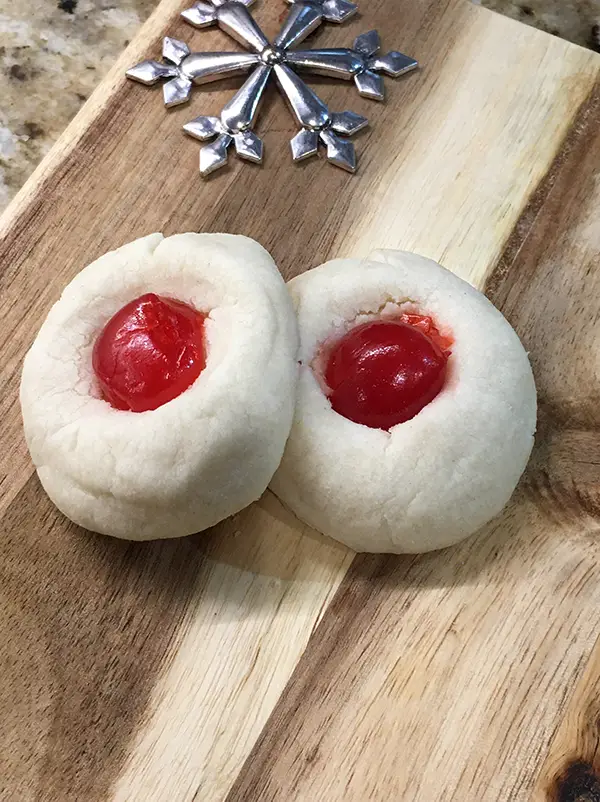 NOTE ABOUT MIXING
You can use either a stand mixer or a handheld mixer in this recipe. Having said that, be aware that the butter needs to be whipped. You will get the best results using a whisk attachment. The whipping will take 5 to 10 minutes and can be tiring if you don't like holding onto the mixer.
Grocery List for traditional Shortbread cookies
butter (unsalted if possible)
powdered sugar ( also known as icing sugar) or confectioners sugar)
all-purpose flour
cornstarch
salt (pinch)
Butter note – If you don't have unsalted butter, you can use salted butter. If you use salted butter, omit the pinch of the salt in the recipe.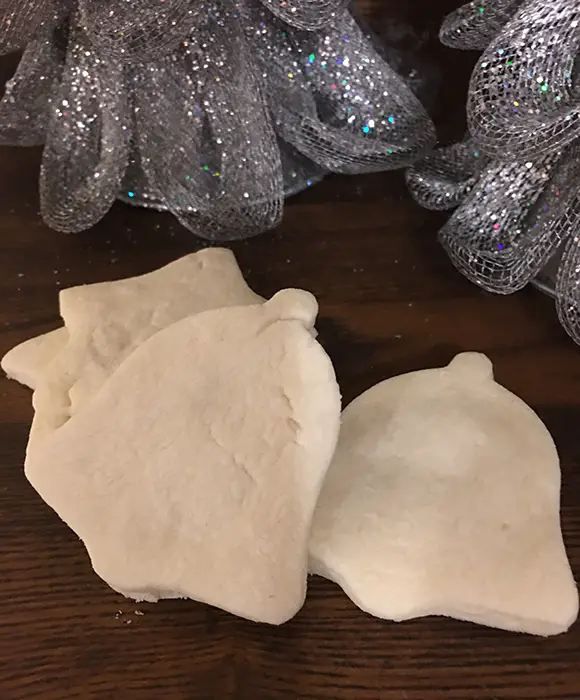 Recipe for Traditional Shortbread cookies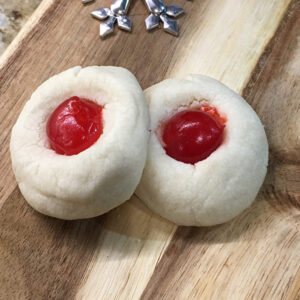 Traditional Shortbread Cookies
A traditional Scottish shortbread cookie recipe.
Ingredients  
1 1/2

Cups

butter, softened

-unsalted is recommended

1

Cup

powdered sugar

1

Cup

cornstarch

2

Cups

all-purpose flour

pinch

salt
Instructions 
Whip the softened butter for about 5 – 10 minutes until light and fluffy.

Sift all dry ingredients and mix togeteher, adding the pinch of salt.

Slowly add the dry ongredients to the butter, stirring with a wooden spoon.

When thoroughly combined empty the bowl onto a work surface – do not flour surface, as the extra flour can dry out your cookies when baked)

knead until all of the dough sticks together.

Shape into desired shapes
Using cookie cutters
For using cookie cutters- press dough onto the surface using your hands and then smooth the top of the dough, using a rolling pin. Do not roll the dough with a rolling pin only smooth the top.,

Place cut out shapes onto an ungreased baking tray. (using a spatula)

Continue with steps in "For all cookies"
Using pie plate or rectangular baking dish
Place dough into ungreased baking dish and smooth out the top evenly, by hand.=

Using a fork, pierce the top of the shortbread.

Continue with steps in "For all cookies"
For thumbprint or ball shapes
Roll the dough in your hands forming balls and place onto a baking sheet, about 2 inches apart., Push thumb, gently into top of cookies.

**After baking, while still hot, add a half pr a maraschino cherry pr mini Hersheys kiss. slightly pushing it into the center of the thumbprint.

Continue with steps in "For all cookies"
for all cookies
Chill unbaked cookies in refrigerator for about 20 minutes.

Bake in oven on middle rack until they are just starting to turn golden.

Remove from oven and let sit on baking tray for about 5 minutes before removing.

Using a thin spatula, remove from baking tray and place on wire cooling rack
Image gallery of steps in making traditional Shortbread cookies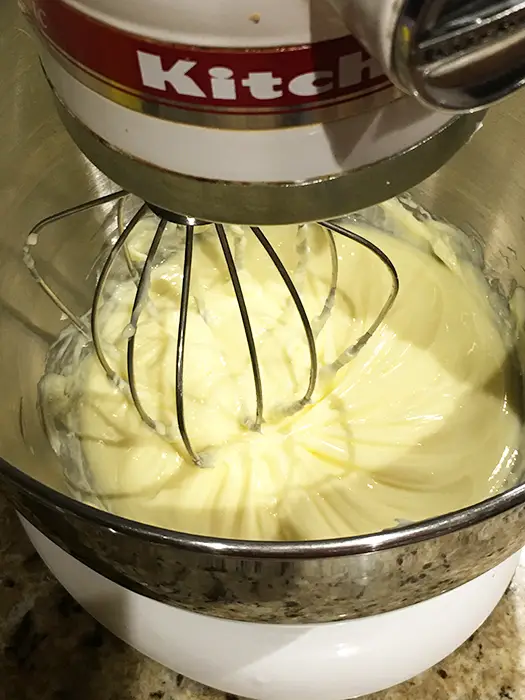 Adding Toppings onto the Traditional Shortbread cookies.
When adding toppings to your thumbprint Shortbread cookies, such as maraschino cherry halves or mini chocolate kisses, it works best to add them when the cookies are still warm. Gently push the cherry or chocolate into the top of the thumbprint. Gentle is the key, as the cookies are light and delicate and easily broken when they are warm.
When adding sprinkles or icing, make sure you wait until the shortbread cookies have completely cooled.
ENJOY this classic cookie with a warm cup of coffee or tea, or hot chocolate.
Traditional Shortbread cookies should be stored in an airtight container. They freeze well but can also be stored at room temperature.
Follow us on Pinterest for more great recipes and inspiration for crafting and creative living. https://www.pinterest.ca/BakerStreetLiving/_created/
Do you love cookies?
Check out this recipe for Peppermint Pitted snowball cookies. The mix of cool peppermint and a sweet outer crust is delicious. If you don't like peppermint, substitute with chocolate. They are easy to make and store. https://bakerstreetliving.com/easy-to-make-peppermint-snowball-cookies/
Thank you for visiting Baker Street Living.
Disclaimer: This post contains affiliate links. We receive a small commission when purchases are made through our links. Thank you for your support.