Have you ever tried making crab cakes only to have them turn out too lumpy and falling apart? I have tried mastering this delicious crab cakes recipe for some time and think I finally have it down to perfection.
If the fresh crab is not available, frozen crab or even imitation crab will work in this recipe for crab cakes
Jump to Recipe
Supplies you will need for this Crab Cakes recipe
Grocery list for this recipe for crab cakes
Lump crab meat
mayonnaise
panko bread crumbs
egg
grainy mustard
dijon mustard
Worcestershire sauce
Panko crumbs vs. regular breadcrumbs
Panko crumbs are Japanese-style bread crumbs made from white bread without crusts. The crust is removed and they are processed into large flakes and thoroughly dried. They are lighter and crispier than regular breadcrumbs.
Regular bread crumbs are made with a wide variety of different types of bread and do not have the crust removed. They are made in a food processor and are denser than Panko.
Panko crumbs are very dry and less absorbent than regular bread crumbs. If you are looking for a light and crunchy texture panko crumbs would be the best choice.
Both panko and regular breadcrumbs can be used interchangeably, but the texture and flavour may vary.
Crab vs imitation crab meat
Real crab needs no explanation, but there are some things about imitation crab that may be of interest.
Imitation crab meat is made from many types of fish, commonly Alaskan pollock, and is highly processed with many additives and preservatives.
The benefit of imitation crab is obviously the price. imitation crab is a fraction of the price of real crab. Real crab has more omega 3 and other vitamins and minerals and also has fewer carbohydrates.
Imitation crab has a decent flavour and a similar texture to real crab. This recipe works with both real and imitation crab meat, so choose whichever is available and is preferred by you.
Recipe for delicioius Crab Cakes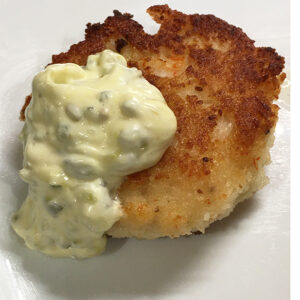 Classic Crab Cakes
these crab cakes are easy to make and tastes delicious.
Ingredients  
1

1b

crab meat

1/2

cup

mayonnaise

1

egg

1/3

cup

panko bread crumbs

1

tbsp

grainy mustard

1

tbsp

dijon mustard

1

tsp

worchestershire sauce

1/4

tsp

salt

pinch

ground black pepper
Instructions 
In a medium-sized mixing bowl, combine mayonnaise, both mustards, egg, salt, pepper and Worchestershire sauce. Stir until thoroughly combined.

In a separate mixing bowl combine crab meat with panko. Stir well to coat.

Add panko covered crab meat to the wet mixture and stir well.

Remove 1/3 to 1/2 of the mixture and pulse in a mini chopper or food processor.

Once the mixture is like a lumpy paste, return it to the bowl with the other crab meat and combine.

Form into 6 patties, using your hands and place on a plate.

In a large skillet, heat oil.

Add crab cakes and cook approximately 5 minutes and then turn over carefullt.

Cook for another 4-6 minutes or until golden brown on both sides.

Serve with fresh tartar sauce.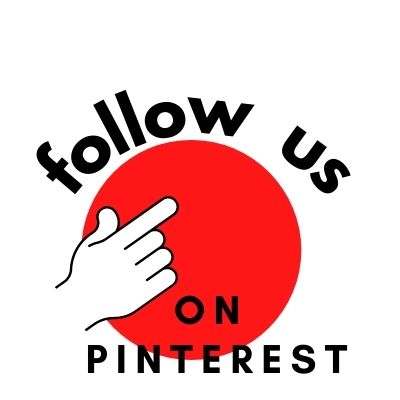 Image gallery for delicious crab cakes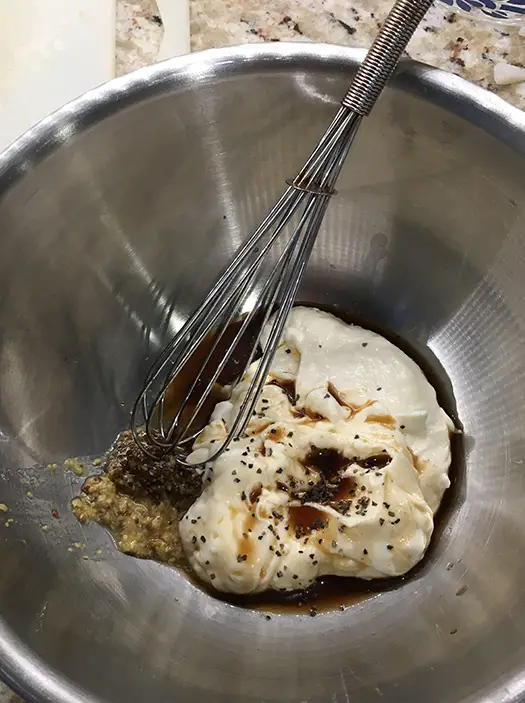 How to flip crab cakes without them falling apart.
Crab cakes and other fish can be tricky to flip. You can use a thin spatula and take a second spatula and hold it on top of the fish while you gent;y lift and turn the fish. Once turned, slide the fish off of the back of the second spatula. This will help keep your fish from falling apart.
You could also use a fish spatula tong set. This is an awesome kitchen tool. You can easily flip fish or anything that is a little more delicate while holding it in place. They are definitely worth it.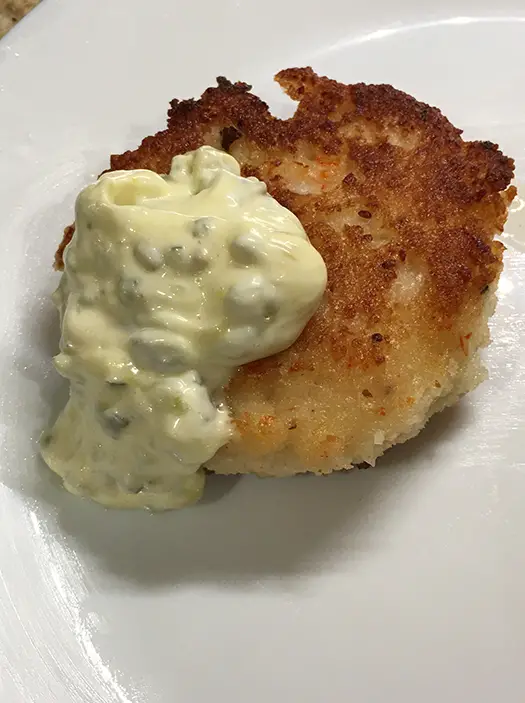 Don't forget to follow us on Pinterest for more great recipes and crafting ideas. https://www.pinterest.ca/BakerStreetLiving/_created/
Tartar Sauce recipe for delicious Crab Cakes
Ingredients list needed to make delicious Crab Cakes
mayonnaise
green sweet relish
lemon juice
yellow mustard ( or dijon)
Tartar sauce Recipe
This Classic Crab Cakes recipe and tartar sauce are perfect year-round. Add your favourite sides and a glass of Chardonnay or Pinot Grigi, for a perfect date night meal.
Thanks for visiting Baker Street Living.
Like this recipe? Check out our light and tasty Chicken Fingers recipe https://bakerstreetliving.com/low-carb-healthy-chicken-fingers/
————————————————————————————————————–
Sign up for our monthly email newsletter, and get recipes, crafting ideas and helpful tips delivered to your inbox. Sign up Below
Disclaimer: This post contains affiliate links. We receive a small commission when purchases are made through our links. Thank You for your support.