Nothing says autumn more than pumpkin spice. It is everywhere from lattes, teas, candy, cookies, cakes and more. This pumpkin spice roll is absolutely delicious and will not disappoint you. It is easy to make and is impressive to serve.
The blend of cinnamon, ginger, and pumpkin pie spice makes this pumpkin roll a festive treat that can be served any autumn day. This pumpkin roll is a perfect pairing with a hot cup of tea or coffee when the days are getting chillier and the leaves are falling. Oh, and who doesn't love the smell of pumpkin spice in the house while it is baking.
Grocery List for this recipe
all-purpose flour
granulated sugar
baking powder
baking soda
salt
ground ginger
powdered sugar
butter
eggs
vanilla
pumpkin pie spice
pumpkin puree
cream cheese
Some supermarkets don't always carry pumpkin pie spice. If you are not able to get it at your local grocery store, we have provided a link above as well as below,
Kitchen supplies needed to make this recipe
Notes**
In this recipe, the directions call for you to grease the pan before you place the parchment paper into the baking pan, and then to grease and flour the parchment paper. Don't omit either of these steps. This helps to keep the cake from sticking to the parchment. As long as you follow along, the parchment will easily peel off of the cake after it is baked.
When you are purchasing your ingredients take care to make sure that you get pumpkin puree and not pumpkin pie filling. Pumpkin puree is strictly pumpkin and has no sugar or spices added and it has a thick consistency. Pumpkin pie filling has spices and sugar added and is a ready-to-bake product used in making pumpkin pie or tarts.
Using fresh pumpkin
If you would like to use a fresh pumpkin that is great also. Use a pie pumpkin to remove the seeds and peel it. We find that steaming is the best way to prepare the pumpkin for use in recipes. Once it is soft you can either use a mixer, food processor, or blender to get the pumpkin puree to a nice thick consistency.
The towel
When you are choosing a tea towel to use, choose one that is linen or a fabric that has a smooth texture. Do not use a waffle weave or a terry cloth towel. Make sure that it is clean.
Dusting the powdered sugar
When dusting powdered sugar on the towel, or on your finished roll, a mini sieve (strainer) works well for spreading the sugar. Just put some powdered sugar into the sieve and lightly tap it over the towel moving around the top fully cover. The powdered sugar will help keep the towel from sticking to the cake., when you peel it off. Using the mini sieve method also prevents any lumps from getting onto your roll.
The sieve method ensures nice consistent coverage over the surface of your roll. Some people prefer to use parchment for the rolling but I find the soft towel is easier to use, even though it's a messy towel when you're done. If you don't think you have a suitable towel, give the parchment paper a try.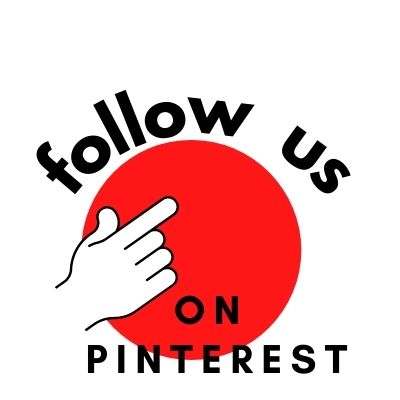 Follow us on Pinterest and save this recipe for later. https://www.pinterest.ca/BakerStreetLiving/
Recipe for Autumn Pumpkin Roll
Autumn Pumpkin Spice Roll
Pumplkinspice is a mainstay in autumn. This pumpkin spice roll is easy to make and tastes yummy
Ingredients  
1/3

cup

powdered sugar

3/4

cup

all-purpose flour

1/2

tsp

baking soda

1/2

tsp

baking powder

1

tsp

ground cinnamon

1/4

tsp

ground ginger

1/4

tsp

salt

3

eggs

1

cup

granulated sugar

2/3

cup

pumpkin puree
Filling
1

8oz

package of cream cheese – softened

1

cup

powdered sugar

1/3

cup

butter – softened

1

tsp

vanilla extract

1/2

tsp

pumpkin pie spice
Instructions 
Preheat the oven to 375° F

Grease a 10" by 15" inch jelly roll pan and line with parchment paper

Grease and flour the parchment.

Sprinkle powdered sugar onto a linen towel ( not terry cloth- linen works best)

Combine, all-purpose flour, baking soda, baking powder, cinnamon, ginger, and salt into a small sized mixing bowl.

In a large mixing bowl beat the eggs and then add in the sugar, mixing until they are thick and pastelike.

Add the pumpkin puree and continue to mix until thoroughly combined.

Add the dry flour mixture and stir with until well mixed.

Pour the batter into your parchment lined pan and spread evenly.

**If you wish to add nuts, sprinkle them over the batter.

Bake for approximately 15 minutes. ( top of cake should spring back when touched)

Remove from oven and turn cake onto prepared towel.

Carefully peel off the parchment paper.

slowly roll up the cake, keeping the towel secured in place in the roll.

Cool on a wire rack away from any heat.
Filling
In a medium sized mixing bowl, beat the cream cheese, powdered sugar, butter, vanilla, and pumpkin spice until smooth.
Assemble your roll
Carefully unroll the towel and cake onto a clean surface.

Spread the cream cheese mixture over the cake, evenly.

Re-roll the cake, using the towel to help keep the cake snuggly together.

Wrap in plastic wrap and place on a plate and refrigerate for at least 1 1/2 hours before slicing.

Just before serving, sprinkle some powdered sugar on top of the cake, using a small sieve.

Slice into desired size portions and serve.
Notes
If you don't have a jelly roll pan, you can use a baking tray with sides.  Make sure if you a using a different type of pan, that you leave some parchment hanging over the sides, to assist you in removing the cake from the pan after baking. 
Nutritional Value for This Autumn Pumpkin Roll
Thank You for visiting Baker Street Living. Happy Baking.
Disclosure: Our website contains affiliate links to purchase the products used in our projects. We do receive a small commission from the sales. Thank you for your support.