Cupcake wrappers and toppers are a simple way to personalize an otherwise boring cupcake. who doesn't love cupcakes? If you have a Cricut cutting machine, this is a great opportunity to make custom cupcakes for a school band or musical-loving friend.
They are perfect because you can just have the right amount of cake and if you have extra, you can put them in the freezer for another time. There's no leftover cut cake to throw out. They can be packed in a lunch, taken into the office, or handed out at Sunday afternoon tea.
Cupcake toppers are great for other occasions, such as valentines day, graduations or birthdays.
This website contains affiliate links. As an affiliate, I earn a small commission from qualifying purchases (at no cost to you).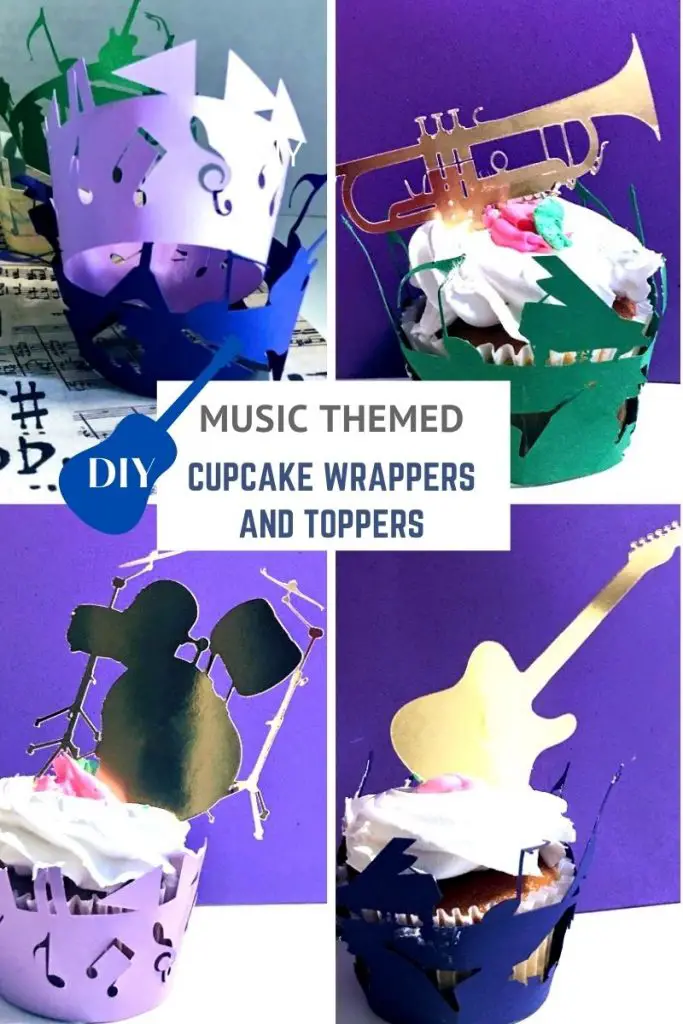 You can't just have a plain old cupcake. Decorating them is always fun too. My son plays in the school band and I thought wouldn't it be fun to design some cupcake wrappers and toppers decorations and take them to their next concert.
So with that plan, it was off to my computer and Cricut.
I came up with a simple design that can be cut and easily put together. You can cut as many as you need or just a couple for your favourite player.
You might also like……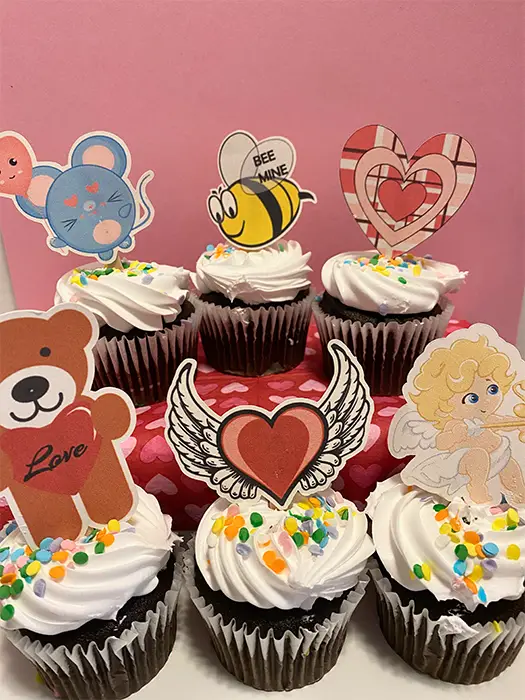 Supplies needed to make cupcake wrappers and toppers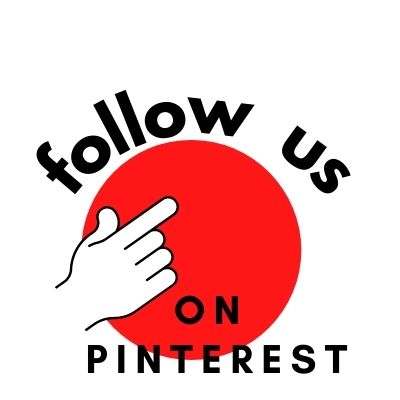 We used foil cardstock with a standard grip mat for the toppers. and a lighter-weight cardstock for the wrappers. The extra shimmer for the topper is a great accent to the finished cupcake.
How to make and assemble the Cupcake Wrappers and toppers
Download the SVG files from our free resource library – They can be found in Everday crafts.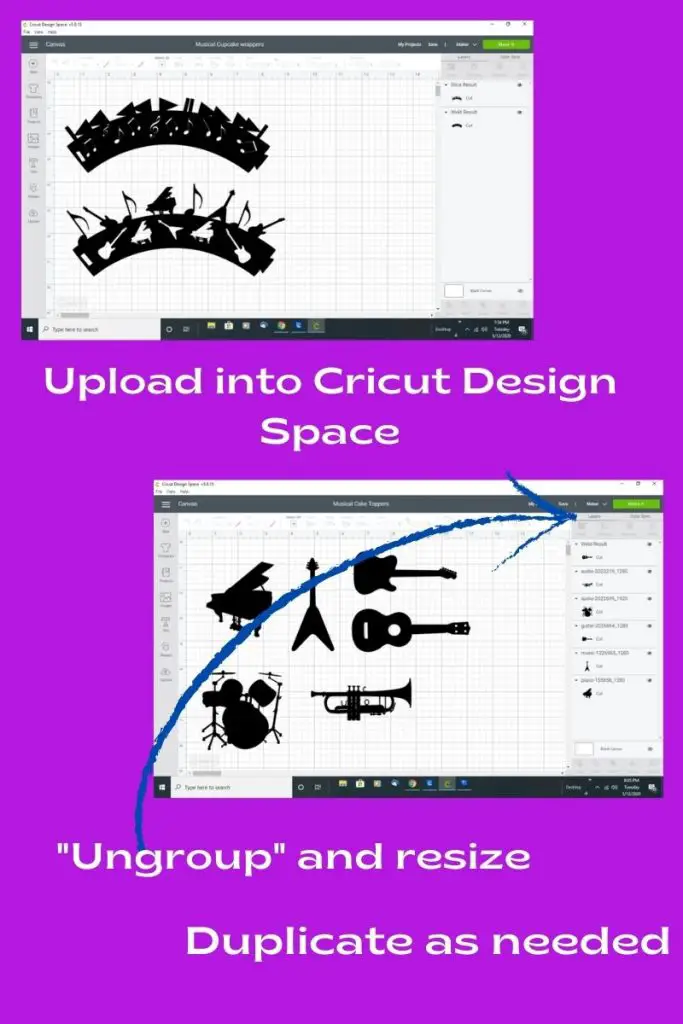 Load the design into Cricut Design Space
Ungroup the design and resize each cupcake wrapper as desired.
Duplicate to make as many cupcake wrappers and toppers wrappers as you need.
Resize to the desired size for your cupcakes.
" Make it"
Use your Cricut spatula to easily remove your finished cupcake toppers or wrappers from the standard grip mat.
We used lightweight card stock for the design. You could use a light foil cardstock or glitter card stock for a bit of glamour or do them in school colours. When you are putting them together, fold in the tabs at the end of the wrapper and then unfold it once you have inserted the tab in the slot. Add a dot of tacky glue to the inside of the tab to make sure the wrapper stays secure.
Making the Cupcake Toppers
We also designed some cool cupcake toppers. We cut them out of a heavy gold foil cardstock.
Using tacky glue, stick a short skewer to the back of each cupcake topper. I glued mine on at a bit of an angle so that the stick could go straight into the cupcake and the instrument would appear a bit angled on the top of the cupcake.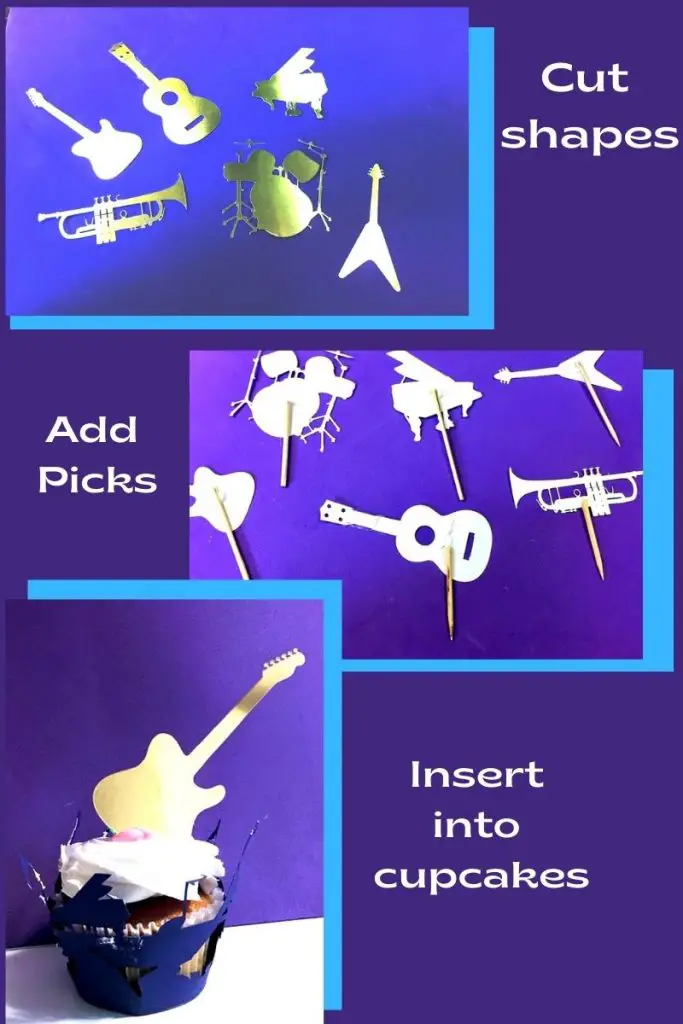 If you would like to add another side to the cupcake topper, cut a second bunch and glue it to the back of the skewer. If you chose to do this make sure you "flip" your designs on the Cricut design space canvas so that the cupcake toppers line up properly. Be sure to stick them together, using tacky glue
When you are sure all the glue is dry and you have your cupcakes iced the way you like, slip the cupcake into the wrapper and insert the cupcake toppers into the top of the cupcake.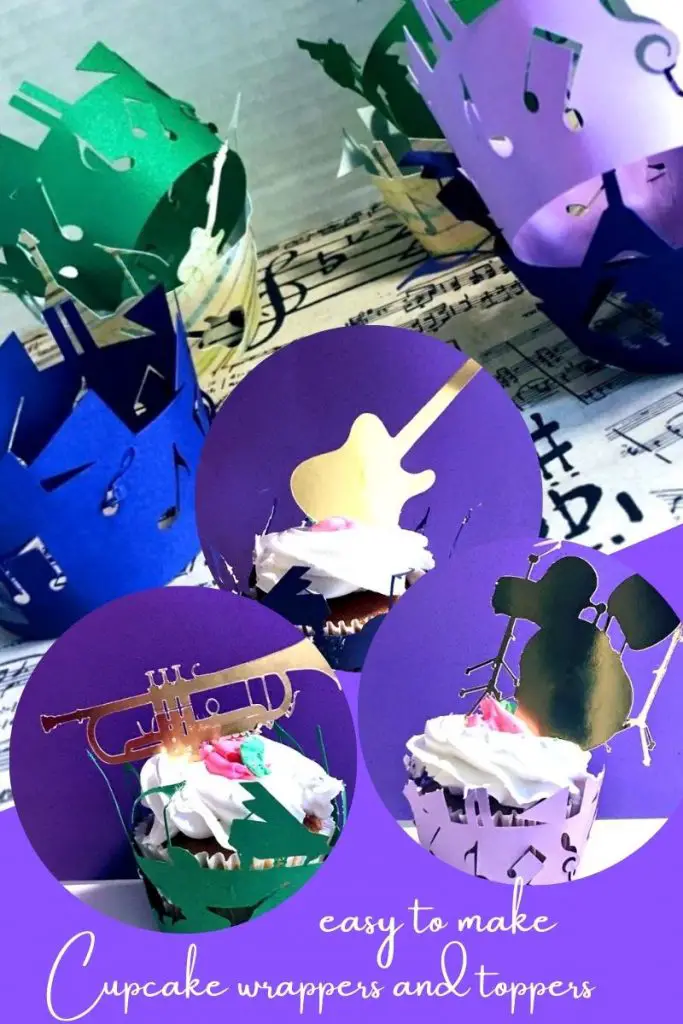 A special treat that the whole band will appreciate.
These can be made in any size, using customize. They are great enlarged and used as cake toppers as well.
Enjoy!
Thanks for visiting Baker Street Living. Happy Crafting!
Disclaimer: This post contains affiliate links. We receive a small commission when purchases are made through our links. Thank you for your support