Need a quick and easy budget-friendly Easter centerpiece for your Easter table.? This 5 minute Easter centerpiece is the perfect answer. It is easy to make. low cost and you really can do it in under 5 minutes.
If you choose to add a stencil or vinyl to the side of the Bunny bath, of course, that will add more time. It is a great way to bump up your easter decor on a budget.
This website contains affiliate links. As an affiliate, I earn a small commission from qualifying purchases (at no cost to you).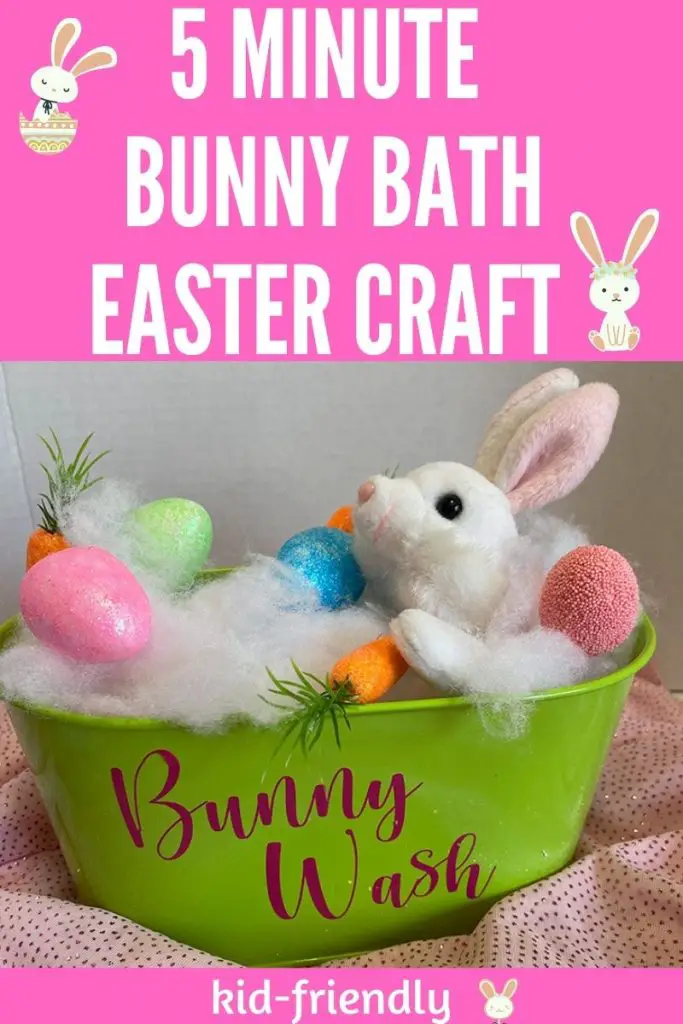 We up-cycled a galvanized metal planter and used it as the tub, to lower the cost even more. You could use anything that resembles a small tub.
Galvanized metal tubs and buckets from the dollar store also work well if it fits your bunny. You could even use a mixing bowl, or watering can.
KID-FRIENDLY CRAFT
This is a great project for kids to make. There is no glue, no scissors and no fuss. They can choose their favourite coloured eggs and personalize them to their own liking. Let the kids make one and display their 5 minute easter centerpiece in their bedroom.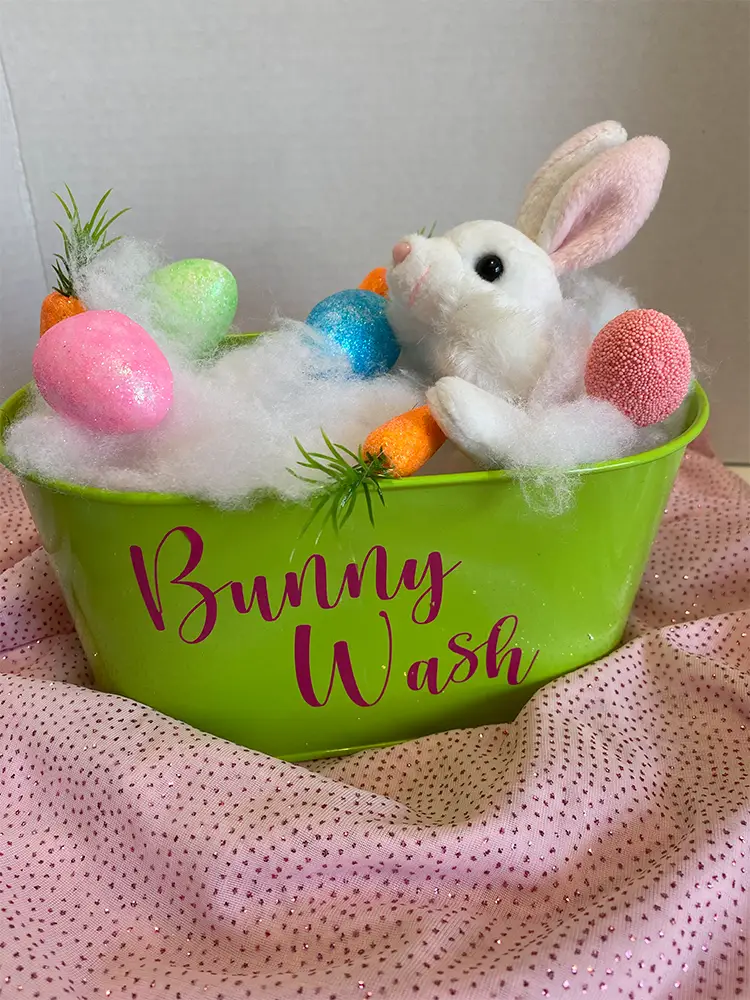 Supplies needed to make our 5 minute Easter centerpiece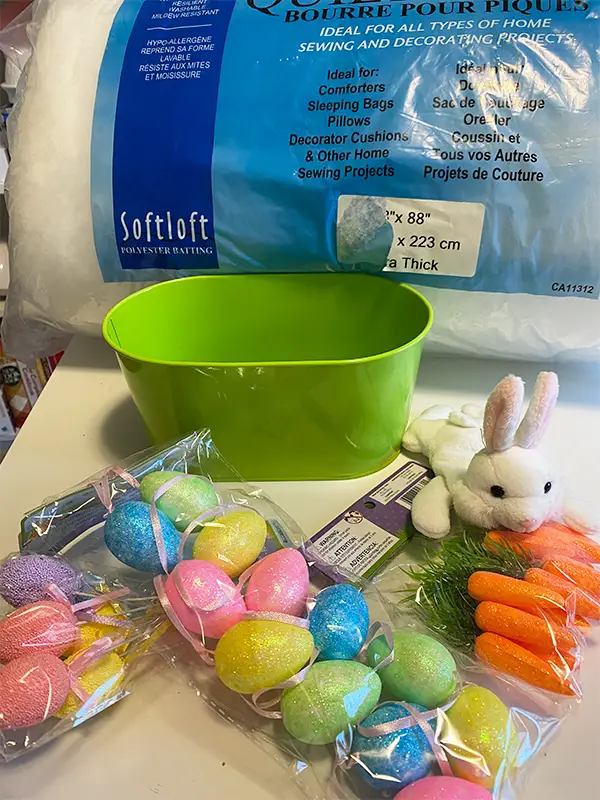 How to make your 5 minute Easter centerpiece
OPTIONAL STEP. – Add your design to the side of your metal oval tub-shaped container.
NOTE- This step adds time to the project and will no longer be under 5 minutes.
If you are adhering a design, such as an adhesive vinyl design, clean the surface with rubbing alcohol first and apply it according to instructions.
If using Waterslide paper, follow package instructions and seal with Modge Podge before putting together the centerpiece.
Looking for instructions on how to use waterslide paper – Get the complete guide HERE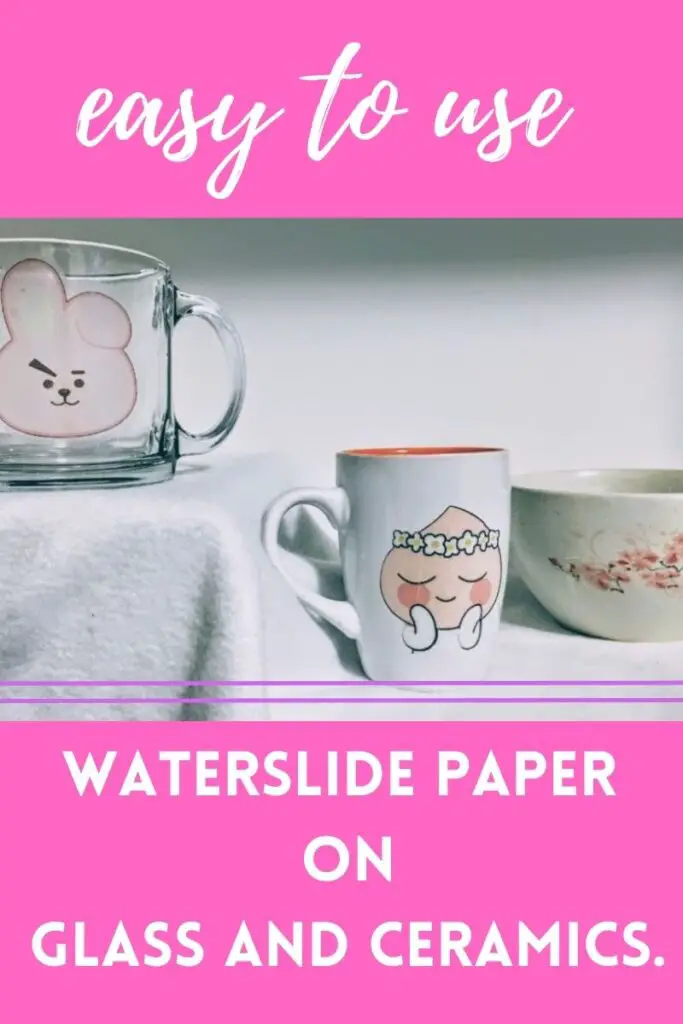 For kids- they could decorate the sides of the tub using sharpie markers or cut out easter designs.
For the Bunny Washtub, I made I used the "HELLO HONEY" font. It is a free font that you can download for personal use from Dafont.com.
What is Dafont.com?
Dafont is a website loaded with fonts that you can download for free. You name it -they have it! Dafont is a great resource for fonts that you can use for your personal projects. Be sure to read the terms and conditions when using fonts by other creators.
I used Cricut Design Space and cut the design on my Cricut Maker, using removable vinyl. I like to use my containers for multiple uses, so I often use removable vinyl, so I can use the container later for another decor piece. If you are making yours as a gift, I recommend permanent adhesive and a sealant coat of Modge podge over the top of your design.
2. Tear a few pieces of quilt batting into smaller pieces for stuffing into the tub and set aside. Have one bigger piece set to the side as well, for later
3. Add a larger piece of batting to your Easter centerpiece tub
4. Place your stuffed Bunny into the Easter centerpiece tub.
5. Add smaller pieces of batting around your Bunny and adjust the bunny to look as if it is sitting in a bubble bath.
6. Place glitter eggs and carrots around the Bunny
Place your Budget-friendly Easter centerpiece on a table with some fabric draped around it or flowers for added appeal. Enjoy!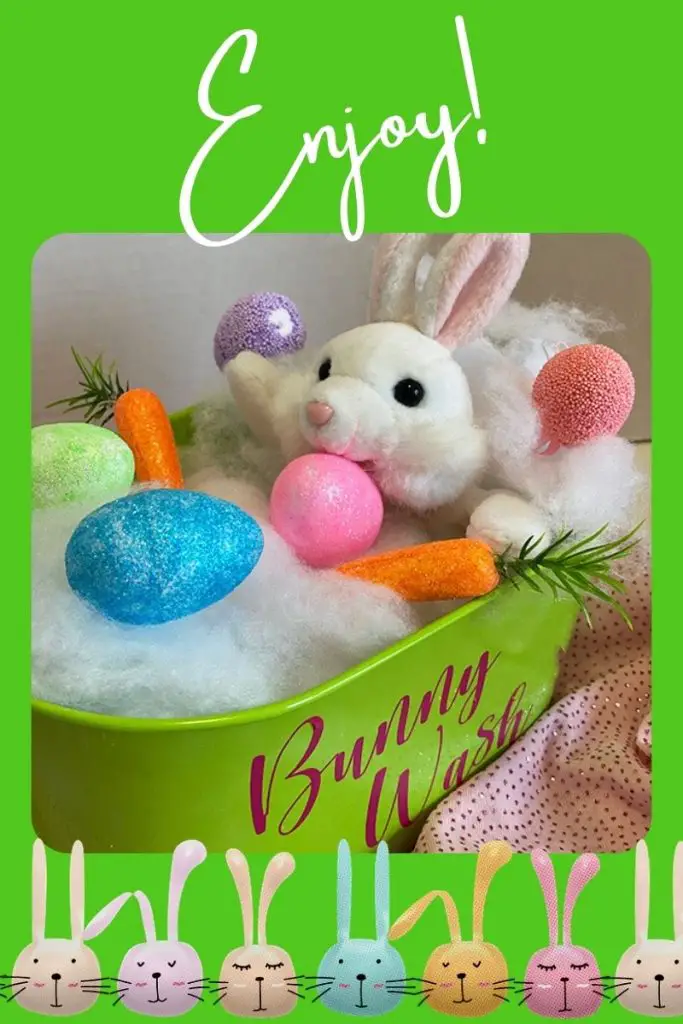 Follow us on Pinterest for more great crafting ideas and everyday inspiration.
Thanks for visiting Baker street living.
Disclaimer: This post contains affiliate links. We receive a small commission when purchases are made through our links. Thank you for your support.