Decorating with cedar and other evergreens has been a long-standing tradition. The Kissing Ball is one of those old-world traditions that date back to the middle ages. The Kissing Ball disappeared and was later replaced with Mistletoe, Recently I have seen the Kissing Ball making a comeback as a decorative piece more than an actual kissing Ball.
After seeing them at a local market, I decided to make my own, with a budget-friendly option in mind. Who doesn't love budget-friendly Christmas Decor?
Every year I purchase or pick my own greens for my Christmas decorating. I purchase them at a local market if I am not in a position to cut my own. This year I was fortunate enough to have purchased one small bundle and then have a large load delivered for free. With all the extra greenery, I just had to make some of my own Cedar Kissing Balls to hang outside. It also goes nicely with other outdoor Christmas greenery decor.
The floral oasis balls, I found to be price. The cheapest one I found was 17 dollars and most places were out of stock. Since I was trying to keep my project budget-friendly, I opted to construct my own ball. BIG MONEY SAVING HERE!
Supplies needed for our DIY cedar Kissing Ball
mesh bag from onions
cedar sprigs
small container or bucket
Floral Foam Ball (if you prefer)
wire bread tie
MONEY-SAVING TIP
We purchased our floral block from a local dollar store for $1.75. There is a ling above to purchase one but you can save money by going to your local dollar store. If you are going close to Christmas or when there is a high demand, you will probably find it hard to acquire them. But it is worth the effort.
Preparing your work surface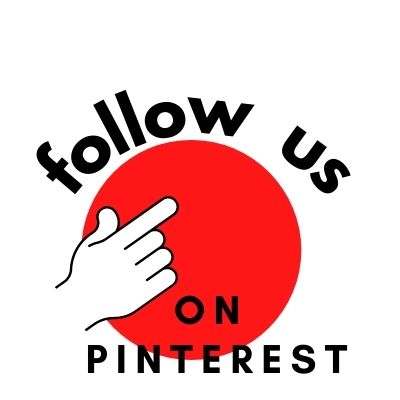 Make sure you have a large area to work in such as a garage or large table. We chose to work in the garage. It was quite cool but the conditions were ideal for the cedar.
You will be soaking your oasis and working with the wet ball. Keep in mind that your work surface may get wet.
If possible, it is best to hang your ball while you are working on it. We hung ours on a cabinet handle with our work are below. The height and the ability to rotate the ball as you work will make it much easier.
We used a large baking tray under our cedar ball and a pitcher to catch dripping water.
Making the DIY cedar kissing Ball
Lay a towel on your work surface.
Using pruning shears, cut the cedar spring into pieces about 5 inches long. Make sure the ends and cut a bit on an angle. This will help them to pierce the foam easier.
Set your cedar pieces aside.
Cut your floral foam block into two pieces in the center making to same sized smaller blocks.
Hold the two blocks together, cut and shape the sides into a ball. The floral foam cuts exceptionally well. It slices like butter and is super easy to cut into shapes. When done, you should have two half balls the same size.
Holding the ball together, place it in the onion bag and secure the bag around the ball with a plastic tie (wire bread tie)
Using floral wire, wrap it around the ball and secure at the top, leaving excess to form a loop. This will be your hanging loop.
In a small container or bucket, add warm water and submerge the floral foam ball.
Remove the ball from the water and let the excess water drain out. The ball soaks up the water very quickly, there is no need to leave it for long.
Once your ball has no longer dripping, Empty your container.
Place a towel-lined baking tray onto your work surface.
Hang the ball over your work surface, placing the container under the ball, to catch drips as you add cedar.
Start inserting the cedar springs into the floral foam. Keeping them all close together to avoid holes or gaps in your Kissing Ball
Continue until the ball is dense and there are no holes in the cedar.
Trim the ball if needed, to remove any long pieces and shaping it into a ball.
Form the ribbon into a bow for the top.
Add a strip of ribbon to the wire loop to hang it on.
Hang and enjoy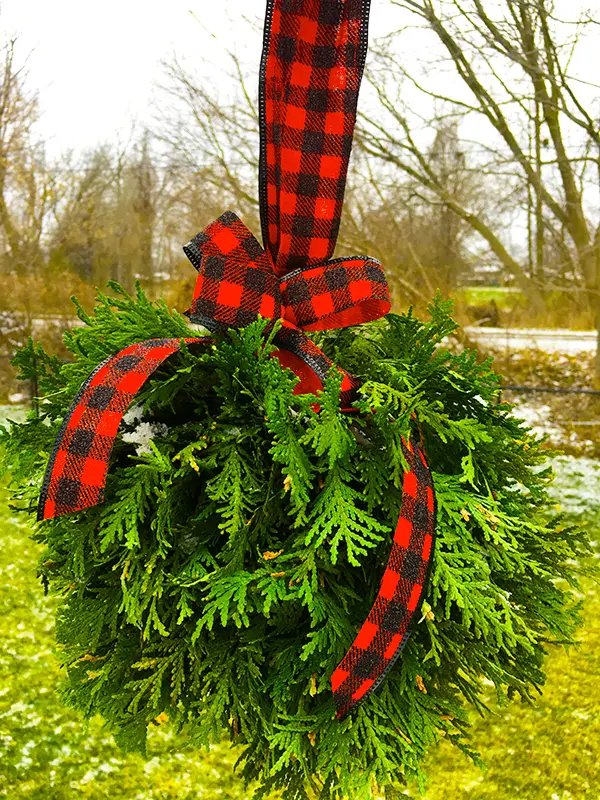 Ideas for decorating your cedar Kissing Ball
Photo gallery of steps to make the DIY cedar Kissing Ball
Note – To prolong your cedar Kissing Ball, keep it wet throughout the season. a watering can, filled with water, poured slowly into the top, will re-saturate the oasis floral ball.
Don't forget to follow us on Pinterest for more crafting inspiration https://www.pinterest.ca/BakerStreetLiving/_created/
Check out our previous post on How to make a 5 minute Christmas Shadow Boxhttps://bakerstreetliving.com/how-to-easily-make-5-minute-christmas-shadow-box/
Disclaimer: This post contains affiliate links. We receive a small commission when purchases are made through our links. Thank you for your support.