It is always fun to personalize your glassware for a special event or holiday. This Valentine's day waterslide paper design on glassware is an easy DIY that you can. make in minutes and use for that special valentine's day dinner. If you have wondered how to use Waterslide Paper, read on.
As a crafter, I always find it fun to make things that add a little customization to any event, and decorating for valentines day is no exception. This design that I am using on my Valentine's day serving dish and wine glasses can also be used on other items such as mugs, cookie tins to give away, drinking glasses, a flat wooden box or smooth plastic containers.
Waterslide paper is pretty versatile and will adhere to many surfaces. We have used waterslide paper on wood, wax candles, canvas, metal, mirrors and more. It is a fantastic product that expands your creativity and design options.
This website contains affiliate links. As an affiliate, I earn a small commission from qualifying purchases (at no cost to you).
Supplies needed for Valentine's day waterslide paper design project
Heart plate ( or a plate you have chosen)
wine glasses
paper towel
dish for soaking
inkjet printer
Choosing your glassware for your valentine's day waterslide paper design.
Waterslide paper works on many surfaces, not just glass. The important thing is to have a smooth surface to apply the decal paper to. I have had the best results on glass, ceramics and metal. You can also apply it to wood and plastics. Waterslide paper may stick on textured surfaces but won't last as it is difficult to get it to sit nicely and seal.
Colour is an important consideration. This valentine's day waterslide paper design works best on clear or white items, If choosing a coloured item be sure to consider that the colours may not show as well. If using coloured dishes or glasses, opt for the white waterslide paper with a white background.
If applying Waterslide paper on wood, such as a wood tray for valentines day, coat the wood first with a sealer such as Modge podge, to make the surface more smooth.
Before you order your Waterslide paper
Waterslide paper comes in both inkjet and laser printer compatible. Make sure you buy the correct paper for your printer when making our Valentine's day waterslide paper design.
Is your design going to be in contact with food? If yes, make sure that the paper is lead-free and food safe. If sealing your design before you are using it, make sure your sealant is a food-safe product.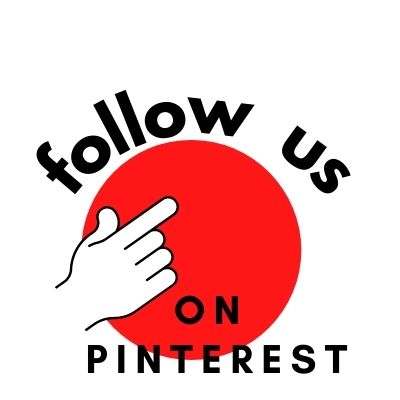 Our Valentine's Day Waterslide paper Design
Our valentine's day waterslide paper design "Sweets for the sweet" in this tutorial is applied onto a serving plate and metal cookie tin. This design can easily be applied to mugs, glasses or ceramics. All you will need to do is resize and follow the instructions below.
Our valentine's day "wineglass hearts" is great on mugs, drinking glasses, around a vase or even a ceramic bowl.
Both of our valentine's day designs were printed and cut using a Cricut maker, but this is optional. If you don't have a cutting machine, use a pair of sharp scissors. No cutting machine is needed.
Our Amazon list for this project
Instructions for making the Valentine's day serving dish and wine glasses
Using A Cricut cutting machine and design space
Measure the surface that your Valentine's day decal will be applied to
Upload your design into Cricut design space
Select open and then choose complex and then continue. You can now remove parts of your image (if desired)
Save as a print and cut file.
Select insert and your design will be loaded onto the canvas
Make any additions to your designs here, such as adding lettering or other shapes or even uploading and combining other designs. ( you could easily customize the design by adding the name of the person that you are giving sweets to, or by putting a teacher's name and class on a cupcake tray.)
If adding lettering or shapes be sure to attach everything before sizing
Re-size the image on your canvas to fit your item.
make sure you have flattened your object if you have added anything to the design. This will bring everything onto one layer before you print.
Send to your printer (be sure to load the paper correctly according to your printer instructions, so the image is printed on the correct side.
TURN OFF BLEED – Before you print make sure you don't skip this step. If you print your image without turning off bleed, you will have a smudgy-looking image and lettering.
REMINDER – if you are putting the waterslide paper on the bottom of a glass dish and want the image to show through – don't forget to mirror the image.
Move to the next step – sealing your design.
Making the Valentine's Day waterslide paper design project without a cutting machine
Upload the image into a document program, such as google docs, word or Microsoft office or use a photo program such as photoshop or gimp. If using a photo program you can easily edit and add lettering to the design.
Once you have inserted your image into the document, resize the image to fit your plate or glasses.
Send to your printer (be sure to load the paper correctly according to your printer instructions, so the image is printed on the correct side.
Let the image dry completely.
Seal your design
Use a cardboard box as a spray booth. (to protect your area when spraying with an acrylic sealer.)
Give your waterslide paper three light coats of sealer. Be sure to wait 30-35 minutes between sprays and then wait 45 minutes before you cut them.
When spraying your waterslide paper with a sealer, use a bit of sticky tack or a Zot to hold the paper in place. It tends to move slightly when spraying. This will keep it in place. Just remove it after you have completed the layers of spraying.
Using Scissors
Once dry cut around the waterslide paper images.
If using a cutting machine
Once fully dry – place your waterslide paper onto the green standard grip mat. Image up)
IMPORTANT – the bounding box that was printed orund your design must be at a right angle on your cutting mat. If it is crooked, you may get cutting throught your design. (this can happen if the paper did not properly feed through your printer, when printing,
If your mat has lost some of its stickiness you can use a little painter's tape on the top and sides of the waterslide paper to hold your Valentine's day waterslide design in place.
When selecting your base material – waterslide paper is not on the list. I chose Printable sticker paper and have had success with that setting.
Select cut on your machine.
Forget to seal before you cut? **
If you forgot to spray with sealer before you cut( Like I have a few times) just use a piece of sticky tack or something that is easily removable to hold the stickers in place in your box.
This prevents them from moving when you are coating them with a sealer.
Applying the waterslide Valentine's day design decal to your surface.
Use the rubbing alcohol and wipe down the surfaces of the items you will be applying your stickers to.
Let the waterslide paper soak in warm water for about 30 seconds (or according to your product instructions)
Position your decal on the surface of your item.
Holding onto the top surface, gently slide the backer paper out from beneath the decal.
Position the decal by gently sliding it on the surface.
Remove any bubbles from the surface of the waterslide paper, with your fingers.
Blot the image with a dry lint-free cloth or paper towel, to remove any water.
Bake in 240°F (110 °C) for approximately 10 minutes. (follow your product instructions if they are different)
NOTE – Some brands of waterslide recommend applications of resin. I have never done this, but I don't put them in the dishwasher. If it is an item, such as a water bottle, you may want to coat it with resin, to preserve the image quality
Video of how to apply waterslide paper to Valentine's serving dish.
Get your password and enter the library and get this free print and cut design. CLICK HERE
Enter the Library with a Password and get the free Design. CLICK HERE
LOOKING FOR MORE INFORMATION ON HOW TO USE WATERSLIDE PAPER? READ THE COMPLETE GUIDE ON HOW TO USE WATERSLIDE PAPER – HERE
Follow us on Pinterest for more great crafting ideas and recipes
Check out another great Valentine's day project. Our fun Valentine's day cupcake toppers are a fun addition to your valentines day table
Thanks for visiting Baker Street Living
Disclaimer: This post contains affiliate links. We receive a small commission when purchases are made through our links. Thank you for your support.