Sometimes you just need to indulge and treat yourself to a rich decadent dessert. This Triple Chocolate cheesecake will definitely hit the spot. It has three delicious layers of chocolate on top of a chocolate cookie crumb crust.
Jump to Recipe
Kitchen supplies needed for this Triple Chocolate Cheesecake
Grocery List for triple Chocolate Cheesecake
cream cheese – full fat
chocolate baking crumbs
butter
sugar
eggs
vanilla extract
white chocolate
semi-sweet chocolate
whipping cream
white chocolate
Choosing your melting chocolate
Choosing a good quality melting chocolate will result in a smooth and creamier Triple chocolate cheesecake. I personally prefer Belgian melting chocolate or Ghiradelli melting chocolate wafers. I also will use a good quality chocolate chip and my least favourite is the standard baking chocolate. I find the white baker's chocolate finicky and I try to avoid it whenever possible. I have had perfect results every time with the Belgian chocolate melting wafers. These are available at most bulk food stores.
Whatever chocolate you chose, make sure it is made with cocoa butter. The cocoa butter makes for a smoother texture and is easier to melt and pour.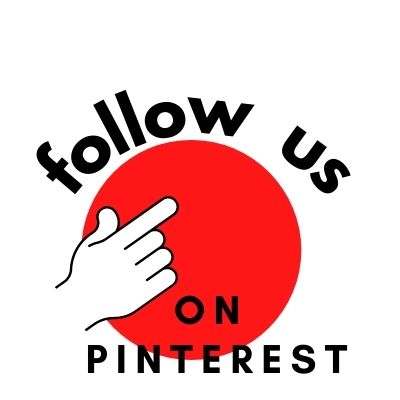 Recipe for Triple Chocolate cheesecake
Decadent Triple Chocolate Cheesecake
Three layers of chocolate in a chocolate cookie crust make this decadent triple chocolate cheesecake a must have.
Ingredients  
Crust
1

cup

Chocolate baking crumbs

3

tbsp

melted butter
Filling
3

packages

of cream cheese, softened

3/4

cup

granulated sugar

3

eggs

1

tsp

vanilla extract

3

ounces

white chocolate – melted

3

ounces

semi-sweet chocolate – melted
Ganache
3/4

cup

heavy cream (whipping cream)

6

ounces

semi-sweet chocolate pieces or wafers
Instructions 
Crust
Preheat oven to 350°F. (180°C)

In a small mixing bowl, combine chocolate baking crumbs and melted butter

Press the crumb mixture into the bottom of a 9 -inch springform pan, making sure to smooth it out.

Bake in oven (350 °F) for 10 minutes
Filling
Preheat oven to 425°F (220° C)

Using an electric mixer, combine the cream cheese and sugar.

Add eggs, one at a time, mixing in between.

Mix in vanilla extract and thoroughly combine.

Divide the batter equally between two mixing bowls.

In one bowl of the cream cheese mixture, pour in the melted white chocolate. Mix well.

In the remaining bowl of cream cheese mixture, add the melted semi-sweet chocolate. Mix well until thoroughly combined.

Pour the semi-sweet chocolate batter over the crust in the springform pan and smooth the top.

Gently spoon the white chocolate batter over the top. Smooth the top with a spoon.

Bake in the center of the oven for 10 minutes.

Reduce the temperature to 250°F (120°C)

Bake for approximately 35 minutes ( until center is just firm)

Using an offset spatula )or knife) run the spatula around the edge of the cake.

Once cool, carefully remove the sides of the springform pan.
Ganache Topping
In a small saucepan, bring the heavy cream to a simmer

Add the chocolate pieces or wafers and stir until melted. This should be a smooth thick sauce.

Place your cheesecake on a wire cack on a baking sheet or over a plate. (this will catch any overflow)

Spoon the ganache over the cake, spreading over the surface,.and down the sides.

Chill until time to serve.
Melting the chocolate
Using a microwave
Place the chocolate pieces in a microwave-safe bowl. Set the timer for 30 seconds and start. Use 15-second bursts after that, until the chocolate is almost entirely melted. Stir in between bursts. When the chocolate is almost entirely melted, stir to melt the rest.
The chocolate will melt more evenly if all of the pieces are similar in size.
Using the stove-top method
The stove-top method of melting chocolate uses a double boiler. If you do not have a double boiler, you can use a heatproof bowl that is resting on top of a saucepan. Fill the saucepan about 1/3 of the way with water and bring to a simmer. Place the bowl on top of the pan and stir the chocolate as it melts. When it is almost entirely melted, remove it from the heat. Continue stirring until all of the chocolate is melted.
CAUTION – Be sure not to allow any water or steam to get into the chocolate. This will cause the chocolate to seize.
White Chocolate – tends to burn very easily. Use a lower heat and a good quality white chocolate that was made using cocoa butter.
Garnishing and serving the Triple Chocolate Cheesecake
If you wish to garnish the triple chocolate cheesecake, some suggestions are
slices strawberries with a dollop of whip cream
raspberries and then drizzle chocolate over the top
a dollop of whipped cream
Mandarin oranges (well-drained)
Maraschino cherries
Drizzle chocolate onto a large plate and then place a slice of cake onto the plate (our favourite)
Follow us on Pinterest for more great recipes and home craft ideas.https://www.pinterest.ca/BakerStreetLiving/_created/
Storing the triple chocolate cheesecake
Store your Triple chocolate cheesecake in an airtight container in the refrigerator. It will keep for a few days, if necessary. It can also be frozen in an airtight container.
Photo Gallery of Steps in making the Triple Chocolate Cheesecake
Like dessert? Check out our recipe for Stacked High Apple Pie. It's a delightful family favourite. https://bakerstreetliving.com/grandmas-stacked-high-apple-pie/
Thank you for visiting Baker Street Living.
Disclaimer: This post contains affiliate links. We receive a small commission when purchases are made through our links. Thank you for your support.